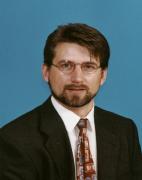 Dr Craig Willcox
Dr. Craig Willcox is an internationally recognised expert in healthy ageing and cross-cultural gerontology with training in medical anthropology, gerontology and public health sciences.
A native of Calgary, Canada, he is currently Professor of International Public Health & Welfare and Gerontology, at Okinawa International University, and a Co-Principal Investigator of the Okinawa Centenarian Study, a Japan Society for Promotion of Science funded study of the genetic and lifestyle determinants of exceptional longevity. Dr. Willcox is also Research Associate at Pacific Health Research and Education Institute, where is a co-investigator on several NIH projects exploring the genetic epidemiology of healthy ageing. He is also researcher in residence at Okinawa Research Center for Longevity Science.
After completing undergraduate work at the University of Calgary, Dr. Willcox trained in medical anthropology, gerontology and public health sciences at the University of the Ryukyus, where he earned his Master's of Health Sciences degree and at the University of Toronto where he earned his doctorate. He has published and lectured extensively over the past decade in the areas of human ecology and aging, as well as nutritional and public health approaches to successful ageing. Besides the epidemiology of healthy ageing, Dr. Willcox's current research interests include exploring the interconnections between ageing and the disability process among the oldest old in both Okinawa and Hawaii.
Book your place
The IHCAN Conferences in collaboration with BANT are incredibly popular, so much so that all of last year's sold out months in advance, so we recommend you guarantee your place by booking as soon as you can.
Book your place