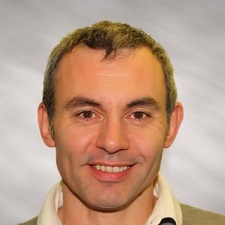 Alessandro Ferretti
Alessandro graduated from the Institute of Optimum Nutrition in 2001 and formed Equilibria Health Ltd in 2004. With a growing team of Nutritionists and a Medical Doctor, Equilibria Health is now recognised as one of the UK's leading providers of nutrition education.
Alessandro personally delivers postgraduate seminars & master classes for selected, high quality supplement manufacturers and retail chains. In addition, Equilibria Health Ltd have also instigated an ambitious programme of clinical workshops which has been consistently well received.
In the last two years, Alessandro has developed a mentoring arm to the Equilibria business. Providing support for recent graduates or disillusioned practitioners, Alessandro spends 1:1 time with clients helping them to find direction and success in their chosen career.
Alessandro practices from the Centre for Health and Human Performance (CHHP) at 76 Harley Street, London, and at Tudor Medical Group in Stratford Upon Avon. Over recent years, he has received two nominations for CAM Best Practice Award for clinical excellence.
The Centre for Health & Human Performance is an exclusive multi-disciplinary centre with over 30 specialists taking the client on a holistic journey of assessment, diagnosis, and treatment – using conventional and advanced medical care. At present Alessandro is working alongside the doctors and professors at CHHP researching a group of diseases including obesity. Merging his nutritional findings with those of the medical team, the long term aim is to develop the project into a format that could be presented on a large scale.
Book your place
The IHCAN Conferences in collaboration with BANT are incredibly popular, so much so that all of last year's sold out months in advance, so we recommend you guarantee your place by booking as soon as you can.