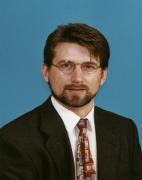 Dr Craig Willcox
Donald Craig Willcox, Ph.D. holds Professorships in Gerontology & Geriatric Medicine at Okinawa International University and University of Hawaii. He is Co-Principal Investigator of the Okinawa Centenarian Study and a Co-Investigator with the Kuakini Honolulu Heart Program studies of healthy ageing and longevity.
Currently focused upon nutritional, epidemiological and epigenetic approaches to successful ageing, and part of the research team that identified a gene important for human longevity (FOXO3), he is now working on bioactive substances that activate FOXO3 and its protective mechanisms. With nominations for Marquis`s Who`s Who in Healthcare and Medicine and Who`s Who in the World, Dr. Willcox is a much sought after speaker and consultant with regards to research and development of nutraceutical and cosmeceutical products that focus on healthy ageing.
Book your place
The IHCAN Conferences in collaboration with BANT are incredibly popular, so much so that all of last year's sold out months in advance, so we recommend you guarantee your place by booking as soon as you can.