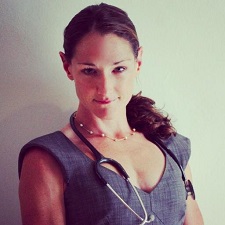 Dr Tamsin Lewis
Medical Doctor (Kings College, London) and former elite triathlete, Dr Tamsin Lewis has a specialist interest in 4P medicine: Preventative, Proactive, Personalised and Predictive.
After years of running a performance health consultancy – www.curoseven.com – Dr Tamsin has recently joined forces with omixy.com which brings your bio-data to life through smart technology, making understanding, engaging and creating a strategy for health both now and in the future seamless and highly personalised.
Dr Tamsin has overcome a number of personal health issues and under-performance syndrome to become an Ironman triathlon winner, successful business woman and mum. Denoting herself a 'people puzzler', reflecting her predilection to engage with difficult 'cases', one of her main interests lie in the diagnosis and management of endocrine dysfunction in athletes and bio-similar hormone replacement.
Book your place
The IHCAN Conferences in collaboration with BANT are incredibly popular, so much so that all of last year's sold out months in advance, so we recommend you guarantee your place by booking as soon as you can.