The Microbiome, the Immune System and Early Life - Three Major Drivers of Health and Disease
16 February 2019, Cavendish Conference Centre, London
Sponsored by ProVen Probiotics
SESSION ONE: 'Perinatal Programming
How Life in the Womb Determines Disease Risk Decades Later'
It is becoming increasingly recognized that the perinatal (preconception, foetal and neonatal) and childhood stages are the most important developmental periods in determining lifelong health and represent an additional dimension in defining later life susceptibility to chronic diseases, such as allergy, autoimmune disease, type 2 diabetes, cardiovascular disease and some types of cancer.
Epigenetic programming of a vast array of the physiological function occurs primarily during the foetal period (e.g insulin metabolism and the HPA axis) or in the neonatal period (e.g microbiome driven maturation and differentiation of the immune system). These are the periods when the physiology is 'plastic' and open to manipulation, prior to being 'locked down'. Nutritional deficiency during these periods can directly lead to inadequacy of physical development such as reduced kidney nephron numbers or aberrations in individual 'set points' for important metabolic pathways.
The effect of periconceptual folic acid status and supplementation on neural tube defects is well known, but there is less awareness of the profound effects of perinatal nutrition and supplementation on risk of developing both childhood and adult diseases ranging from childhood type 2 diabetes to cardiovascular disease in late adult life. Moreover, evidence and mechanisms of action will be reviewed exploring the way that sufficiency of distinct vitamins, minerals, and types of fatty acids has direct impact on frequency of allergies, autoimmune disease and many types of cancer.
In summary, the optimization of nutritional intake during the perinatal period where developmental plasticity is most prevalent, offers the best window of opportunity for programming both lifelong good health and reduced risk of developing many chronic diseases. Strategies to achieve this will be presented.
SESSION TWO: 'The Microbiome
How it Impacts Virtually All of Our Physiology and Pathology – and How It Can be Optimised'
The microbiome has become one of the most popular and interesting frontiers of scientific endeavour, driven by the increasing knowledge that it has influences on our health and risk of disease that go way beyond the intestine.
Connectivity of the gut with our immune, endocrine, neural and metabolic physiologies mean that our microbiome, particularly when disrupted, can negatively impact conditions such as allergy, autoimmune diseases, psycho-physiological conditions such as depression and anxiety, metabolic diseases such as obesity, type 2 diabetes, and CVD, as well as the more obvious intestinal conditions such as IBS and IBD.
Indeed, such is the impact of the microbiome, that different patterns of microbial homeostasis – which has been dubbed 'dysbiosis' – are now associated with these conditions possibly with a causative effect.
This lecture will concentrate on the use of the major 'microbiome manipulators' – probiotics, prebiotics, and plant antimicrobials – to either correct or prevent dysbiosis in the microbiome, resulting in a positive health outcome. Using published clinical study evidence – much of it from Dr Plummer's own research team – the potency, strain type, and duration of treatment will be examined for probiotics and combinations of probiotics and prebiotics or probiotics and plant antimicrobials to provide evidence-based positive outcomes across the disease spectrum.
The development and composition of the microbiota from birth to later adulthood, together with factors which can cause either a temporary or permanent shift of our microbial homeostasis.
The near- and far-reaching impact of the microbiome on different parts of our physiology and risk of developing disease.
The practical use of probiotics and other microbiome manipulators to optimise the microbiota and beneficially impact symptomology – protocols that the practitioner can use the very next day. These guidelines and protocols will be based on actual published clinical studies together with a track record of use of products in the U.K and North America.
Guidance on exactly which probiotic products and combination nutrients to use to produce maximum benefits
How strategies of microbiome optimisation differ at different life stages from birth through to later years.
SESSION THREE: 'The Immune System
At the Root of Diseases From Allergy and Alzheimer's to Rheumatoid Arthritis and Ulcerative Colitis'
It is now recognized that our most common and important chronic disease states are caused and/or mediated through either the loss or inappropriate functioning of our immune system.
At the core of this aberrant functionality is the expression of the inflammatory response which is a non-specific, but very powerful reaction of the immune system to both external stimuli such as infections and physical trauma, as well as internal stimulation from autoimmune and allergic disease such as rheumatoid arthritis and asthma.
Once the expression of this inflammatory response becomes chronic it is responsible for most of the accumulated symptoms manifest in the chronically ill patient, as well as systemic accumulation of pathologies which in themselves become serious life threatening conditions e.g atherosclerosis. In this way, the seemingly disparate risk factors associated with cardiovascular diseases become unified within the chronic inflammation concept of disease causation.
In this lecture, the mechanisms of chronic inflammation and loss of immune tolerance – the two major aberrations of the immune system which initiate disease – will be explained. There will be a specific concentration on the etiology of atherothrombosis as a chronic inflammatory condition, together with compelling evidence for why other syndromes and illnesses, such as metabolic syndrome and type 2 diabetes, and obesity are risk factors linked by the inflammation connection.
Symptoms associated with the immune response, e.g fatigue, pain and depression, which are particularly associated with excessive production of pro-inflammatory cytokines, will be described and will be familiar to all healthcare practitioners. Indeed, in many cases the symptoms associated with undiagnosed chronic inflammation are precisely those which healthcare practitioners and clinical nutritionists are faced with on a daily basis.
The symptoms of inflammation can be alleviated using steroidal and non-steroidal drugs, but nutritional treatment options are also available. Of these the omega-3 fatty acids stand out as having a wide spectrum of activity and potency, and the burgeoning amount of positive evidence in this regard will be summarized across a range of diseases.
The loss or non-establishment of immune tolerance is now known to be responsible for classical forms of autoimmune disease and allergy. Recent progress in immunology has identified that T-regulatory cells are pivotal in the maintenance of tolerance, and the suppression of unwanted immune response and this has prompted a new dimension of potential treatments for these intractable conditions which focus on increasing T-reg cell number and specificity. One such approach of increasing T-reg mediated immune tolerance is the use of probiotics in newborn infants to help prevent type 1 hypersensitivity, and initial results of research conducted by the speakers own team to be published later this year will be discussed.
At the end of this lecture the attendee will have a competent understanding of the role that chronic inflammation and immune tolerance has in the development and progression of some of our most common, intractable and deadly diseases. In addition, the use of nutritional therapies to both prevent and treat these diseases will be explored to the point where evidence based information can be used on a daily basis for the benefit of the health practitioner and the patient.
About Dr Nigel Plummer
Nigel Plummer PhD has his doctorate in micobial physiology from the University of Surrey, UK and has worked at Pfizer in antibiotic research and development. His research on the use of normal flora in the prevention and treatment of genito-urinary candidiasis has won him numerous awards. 
Dr Plummer continues his solid commitment to research and specialises in probiotics, natural antimicrobials and fish oils. He has collaborated with research institutes and universities within the UK and Europe, including Addenbrooke's Hospital Cambridge, the University of Swansea Medical School, Cardiff University and the University of Sheffield Medical School.
Dr Plummer lectures extensively in North America, Europe and the UK and has developed an interest in the concept of fetal disease programming, the controlling factors involved and the potential to influence programmed events as a means of prevention of chronic disease development. 
As a managing director of Cultech Ltd, Dr Plummer developed the Lab4 consortia with his team almost 15 years ago and has since been committed to supporting the efficacy of the Lab4 consortia via ongoing research.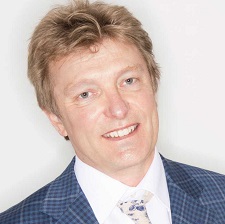 Event Schedule
9.00 – 9.30: Registration
9.30 – 10.30: 'Perinatal Programming: How Life in the Womb Determines Disease Risk Decades Later'
10.30 – 11.30: 'The Microbiome: How it Impacts Virtually All of Our Physiology and Pathology – and How It Can be Optimised' part one
11.30 – 12.00: Refreshment break
12.00 – 13.30: 'The Microbiome: How it Impacts Virtually All of Our Physiology and Pathology – and How It Can be Optimised' part two
13.30 – 14.30: Lunch
14.30 – 16.00: 'The Immune System: At the Root of Diseases From Allergy and Alzheimer's to Rheumatoid Arthritis and Ulcerative Colitis'
16.00 – 16.30: Q & A
Book your place
Places are limited and often sell out, so guarantee your place before it's too late.
Book your place before it's too late...