The Microbiome, the Immune System and Early Life - Three Major Drivers of Health and Disease
16 February 2019, Cavendish Conference Centre, London
Sponsored by ProVen Probiotics
'The Microbiome, the Immune System and Early Life – Three Major Drivers of Health and Disease' Dr Nigel Plummer

Introduction:
Perinatal Programming – How Life in the Womb Determines Disease Risk Decades Later
Morning session:
The Microbiome – How it Impacts Virtually All of Our Physiology and Pathology – and How it Can be Optimised
Afternoon:
The Immune System – At the Root of Diseases From Allergy and Alzheimer's to Rheumatoid Arthritis and Ulcerative Colitis
About Dr Nigel Plummer
A microbial physiologist, Dr Nigel Plummer, PhD is the researcher behind the highly thought-of LAB4 probiotic strains, and is in huge demand internationally.
Dr Plummer received his doctorate in microbial physiology from the University of Surrey, UK and has since built his career specialising in antibiotic research and development.  His research on the use of normal flora in the prevention and treatment of genito-urinary candidiasis has won numerous awards.
Dr Plummer continues his solid commitment to research specialising in probiotics, natural antimicrobials and fish oils in collaboration with research institutes and universities within the UK, including Addenbrooke's Hospital, Cambridge, the University of Swansea Medical School, Cardiff University and the University of Sheffield Medical School.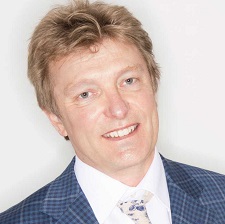 Book your place
Booking is now open for previous attendees-only. Places are limited and often sell out, so guarantee your place before it's too late. General sale will open Thursday 13 December.
Book your place before it's too late...