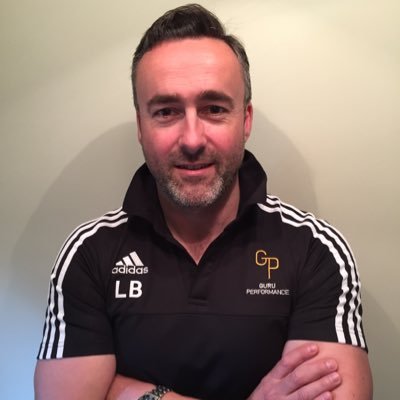 Laurent Bannock
Laurent is the founder and director of Guru Performance LTD, an Exercise Physiology and Performance Nutrition Consultancy and Institute, with over 25 years of practitioner experience in the fields of nutrition, fitness and performance. He currently acts as a consultant to a variety of professional sports teams, recreational & elite level athletes, and the military. Laurent is a Registered Sports and Exercise Nutritionist (UK SENr High Performance), a Certified Sports Nutritionist (ISSN), a is a Certified Strength and Conditioning Specialist (NSCA). His academic qualifications include a Master of Science degree in Exercise Science and Health Promotion from California University of Pennsylvania (USA), and a Post Graduate Certificate in Strength & Conditioning from Middlesex University (UK), where he is also a Professional Doctorate candidate (DProf) in Exercise Physiology and Performance Nutrition (expected early 2017).
In the past decade or so Laurent has managed to rapidly up-skill and evolve to his current level of expertise from his original career as a PT and S&C coach of many years (which started in the early 1990's) to now being a well-known practitioner-researcher and educator in the field of Applied Sports & Exercise Nutrition, with a number of publications in peer reviewed journals, and is the host of the highly acclaimed 'We Do Science' Podcast. Laurent plays an active role in supporting his profession and fellow professionals in any way he can and is currently serving as a member of the registration panel of the UK Sport and Exercise Nutrition Register (SENr). He is also a Fellow of the International Society of Sports Nutrition (ISSN), sits on the advisory board of the ISSN and is also a member of the editorial review board of the Journal of the International Society for Sports Nutrition. Laurent also serves as an expert reviewer for the European Journal of Sports Sciences, and the International Journal for Sports Nutrition & Exercise Metabolism. Laurent is a highly experienced educator & lecturer and is the program director (and founder) for the international ISSN Diploma post graduate program, as well being a senior lecturer and program leader for the MSc Sport & Exercise Nutrition program at Middlesex University, London.
Laurent is speaking at the Functional Sports Nutrition conference on 20 May.
Book your place
The IHCAN Conferences in collaboration with BANT are incredibly popular, so much so that all of last year's sold out months in advance, so we recommend you guarantee your place by booking as soon as you can.