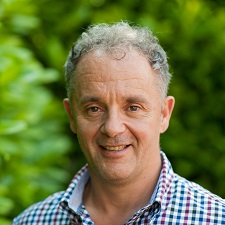 Leo Pruimboom
Leo Pruimboom is one of today's most prominent figures in clinical Psychoneuroimmunology (cPNI). He has played a leading role in establishing cPNI on the world stage as a solid scientific discipline with a cutting-edge approach to healthcare. Leo acts as the president of both the European and the International Association of Clinical PNI and his ongoing research has been published in several prominent scientific publications.
He is a journal reviewer and a highly sought after mentor for master theses, many of which have been published. Leo is Postgraduate Director and Professor at the Association of Educational Psychologists in nine different countries. In his previous role as Associate Professor at the University of Girona, Leo has directed master programmes and lectured at several universities around the world.
As a prolific scientific speaker, he has contributed to more than 200 congresses over the past 20 years. Leo is also Scientific Director and Head of Education for the Natura Foundation, a non-profit organisation and leading knowledge centre that aims to share their expertise in nutritional therapy, phytotherapy and clinical psychoneuroimmunology. They host various educational courses that are taught in a number of countries, including the UK. Leo has a background in physiotherapy and physiology and has led many projects advising professional athletes and clubs.
Book your place
The IHCAN Conferences in collaboration with BANT are incredibly popular, so much so that all of last year's sold out months in advance, so we recommend you guarantee your place by booking as soon as you can.