IHCAN Conference +
The same format as the IHCAN Conferences but in a bigger venue with more exhibitors
28 March 2020, *NEW VENUE* 155 Bishopsgate, London
Taking place in a NEW venue
155 Bishopsgate, London
"Low-carb GP" Dr David Unwin, FRCGP, the doctor who is revolutionising the NHS's treatment of diabetes with nutrition – in many cases reversing the disease – is back by popular demand to share his inspirational experiences at the sharp end of an NHS practice.
Neuroscientist Dr Elisabeth Philipps, PhD, backs up evidence-based research information with experience as an IFM-recognised functional medicine practitioner. Her presentation last year on CBD and gut health provoked the most questions we've ever had from a conference audience: she is back with more answers!
The full schedule will be confirmed shortly, but conferences normally run from 9.30 to 16.30. 

Lifestyle medicine rather than lifelong medication: My personal goal
"Low-carb GP" Dr David Unwin, FRCGP, the doctor who is revolutionising the NHS's treatment of T2 diabetes with nutrition – in many cases reversing the disease – is back by popular demand to share his inspirational experiences at the sharp end of an NHS practice.
Last July Dr Unwin published a paper showing how diet may bring about significant improvements in blood pressure despite 'deprescribing' 20% of the antihypertensive drugs his patients were taking. So in his lecture this year he will be adding in details of how diet may help people with essential hypertension as well as non-alcoholic fatty liver disease, central obesity and type 2 diabetes using a better understanding of the physiology of insulin and an ability to explain this model to our patients. In this way rather than simply telling people what a good diet may be, they actually understand why it may be better for them and are in a better position to individualize their dietary choices.
Last year we investigated how to motivate people to improve their lifestyle. This year Dr Unwin plans to explore how to improve clinicians' ability to maintain approaches that show initial promise including how to reframe failure.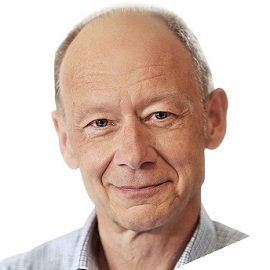 The Endocannabinoid System & Gut-Brain Axis: CBD Support for a Healthy Gut & Mind
The Endocannabinoid System (ECS) is the missing link in Functional Medicine! As practitioners, we automatically connect and interpret the health and function of the gut-brain axis in conditions ranging from IBS to psychological disorders. But how often do you consider the ECS in cases of anxiety, depression or dysregulated gut microbiome?
The ECS is a complex cell-signalling system identified in the early 1990s and has widespread important modulatory roles throughout the brain, endocrine and immune tissues influencing neuronal networks, homeostasis, immune balance, inflammation and stress recovery.
Dr Elisabeth Philipps will draw on her scientific knowledge and clinical experience to provide information and case studies to enable you to understand and integrate the ECS into your practice; how to modulate this system through diet and food supplements and understanding the practical use of phytonutrients such as cannabidol (CBD) in maintaining balance within the ECS and gut-brain axis.
**In light of recent media attention regarding the use of CBD, Dr Elisabeth Philipps commented:**
The Foods Standards Agency (FSA) recently announced that it has set a deadline of 31st March 2021 for companies selling CBD products to submit a Novel Foods application or risk regulatory scrutiny. Reputable CBD groups have welcomed this statement, as it provides some clarity for regulation within the industry and offers a route towards continuing to provide consumers with safe and tested products, protecting reputable CBD companies and steering a direction for a compliant regulated CBD industry.
There are, however, still many technical questions to be answered, as part of the FSA announcement, and novel food status is not the only option to ensure safety and improve regulation within the industry. As such, a number of options are still being explored, none of which impact the consumer and the sale of reputable safe CBD products currently on the market.
There also continues to be (unwarranted) scaremongering from some parties but the status and availability of CBD products, right now, remains unchanged; as long as the CBD food supplement contains <0.2% THC and is correctly labelled then it can be legally sold, recommended and safely consumed.
If the FSA statement is taken at face value, and if the novel food status is upheld, then the technical aspects of the application will happen in the background and is unlikely to have any impact on reputable companies in the industry thus not impacting on quality products being available for consumers both now and in the future.
About Dr Elisabeth Philipps
Dr Elisabeth Philipps is a neuropharmacologist and Functional Medicine nutritional therapist with over 18 years experience. Her extensive academic training includes a BSc (Hons) in Biomedical Science from Kings College London, a PhD in neuropharmacology from Oxford University and a BSc in Nutritional Medicine.
Elisabeth runs a thriving health consultancy (www.hartwellnutrition.co.uk) specialising in nutritional neurology, where she provides expert opinion for private clients, corporate business programmes, the national press and specialist healthcare publications. Elisabeth is also leading consultant for Nutrigold (www.nutrigold.co.uk) co-ordinating their busy technical and educational team, researching and delivering clinical presentations and developing bioavailable and efficacious food supplements. Elisabeth was also instrumental in creating nutrihub online functional nutrition training platform (www.nutrihub.org) where she is now lead content creator and head tutor.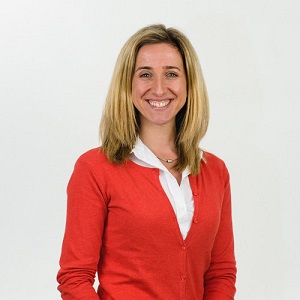 Exhibitors include:
Bio-Kult
BioMedica
Clasado
Elenzia
Green People Company
Hifas Da Terra UK
Institute for Optimum Nutrition
Invivo Clinical
Kinetic Enterprises
Mycology Research Laboratories
New Leaf S.L
Pharma Nord
OptiBac
Rio Health
Solgar UK
The Natural Dispensary
Vitae Health Innovation
Zyto
More to be confirmed in the coming weeks.
All food served is gluten and dairy-free. 
The Energiser Breakfast
Assortment of gluten-free breads, pickles, sea salt butter
Wood platter of charcuterie and breakfast cheeses
Gluten-free, vegan muesli and granola
Fruit greek yogurts, toasted seeds and chia seeds
Sliced seasonal fruit
Selection of freshly blended juices
Lavazza coffee, Taylor's English and herbal teas
The mid-morning break will have chef's choice savoury snacks and smoothies.
Lunch
Shallot and sage glazed chicken and honey roasted root vegetables with mustard dressing
Harissa spiced salmon with slaw salad, spinach and cucumber dip
Braised chickpea, sweet potato and date curry with parsley rice.
Warm apple and almond crumble
Seasonal salads
British farmhouse cheese slate with crackers and chutneys
Seasonal cut fruits
The afternoon break will have the chefs choice of sweet bites and fruit smoothies.
Book your place
Places are limited and often sell out, so guarantee your place before it's too late.
Book your place before it's too late...