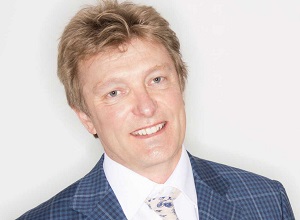 Dr Nigel Plummer, PhD
A microbial physiologist, Dr Nigel Plummer, PhD is the researcher behind the highly thought-of LAB4 probiotic strains, and is in huge demand internationally.
Dr Plummer received his doctorate in microbial physiology from the University of Surrey, UK and has since built his career specialising in antibiotic research and development.  His research on the use of normal flora in the prevention and treatment of genito-urinary candidiasis has won numerous awards.
Dr. Plummer continues his solid commitment to research specialising in probiotics, natural antimicrobials and fish oils in collaboration with research institutes and universities within the UK, including Addenbrooke's Hospital, Cambridge, the University of Swansea Medical School, Cardiff University and the University of Sheffield Medical School.
Dr Plummer will join us as keynote speaker at the 9 September conference, which focuses on Gut Health.
Book your place
The IHCAN Conferences in collaboration with BANT are incredibly popular, so much so that all of last year's sold out months in advance, so we recommend you guarantee your place by booking as soon as you can.