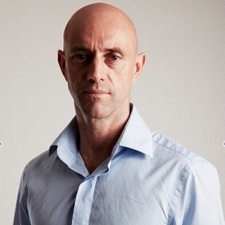 Pete Williams
Pete is an Exercise Physiology and Medical Science graduate of Liverpool and Sheffield Universities. Pete is a Certified Strength and Conditioning Specialist through the National Strength and Conditioning Association of America. He is a Fellow of the Royal Society of Medicine and the youngest recipient of the Lifetime Achievement Award given by the UK Register for Exercise Professionals. Pete is part of the 2013 cohort of IFM Certified Practitioners and is considered a "Clinical Innovator" by the Institute for Functional Medicine.
Pete has a private practice in central London where he specialises in Lifestyle Medicine within a Functional Medicine framework. He is also interested in optimal ageing, specifically the influence of exercise and genomics on ageing. He is an internationally recognised thought leader in applying the Functional Medicine model to health and fitness and lives in London with his wife and two boys, Tom and Jesse.
Pete will be speaking at our 20 May conference, which focuses on Functional Sports Nutrition.
Book your place
The IHCAN Conferences in collaboration with BANT are incredibly popular, so much so that all of last year's sold out months in advance, so we recommend you guarantee your place by booking as soon as you can.