Integrative support for the client with cancer
25 April 2020 Now part of the IHCAN Summit, 26 June 2021
PLEASE NOTE, THIS EVENT HAS MOVED TO BECOME PART OF OUR IHCAN SUMMIT on 26 2021 JUNE DUE TO THE CORONAVIRUS
Integrative support for the client with cancer
Dr Linda Isaacs, MD, is the leading proponent of the highly-individualised nutritional treatment of cancer developed by the late Dr Nicholas Gonzalez, and will present: "Enzymes and cancer: lessons from 30 years of success".
Catalina Fernández de Ana Portela, heads up the medicinal mushroom company Hifas da Terra, and will have news on progress of clinical trials of new mushroom remedies – on colorectal cancer in a Barcelona hospital, and of a second trial on breast cancer using mushroom supplements alongside chemotherapy and radiotherapy.
The full schedule will be confirmed shortly, but conferences normally run from 9.30 to 16.30. 
Enzymes and Cancer: lessons from 30 years of success
Dr Linda L. Isaacs, M.D., received her Bachelor of Science degree from the University of Kentucky, and her medical degree from Vanderbilt University School of Medicine. She is certified by the American Board of Internal Medicine, most recently completing recertification in 2019.
For more than 25 years, Dr. Isaacs has offered a nutritional approach to patients diagnosed with various illnesses including cancer. The treatment involves large doses of pancreatic enzymes for cancer patients; individualized nutritional supplement protocols and diets, ranging from almost exclusively vegetarian to diets heavy in animal protein and fat; and various detoxification procedures that help the body rid itself of metabolic wastes.
In 1999, Dr. Isaacs and the late Dr. Nicholas Gonzalez (1947-2015) published the results of a research study on pancreatic cancer in the peer-reviewed journal Nutrition and Cancer, showing survival well beyond what is described in the medical literature. In 2007, they co-authored a series of case reports that appeared in the peer-reviewed journal Alternative Therapies in Health and Medicine (ATHM). In 2019, ATHM published an additional two case reports of patients that Dr. Isaacs treated. For more information about her and her work, visit www.drlindai.com.
The synopsis will be announced shortly.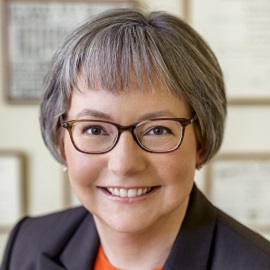 Catalina Fernández de Ana Portela
is a biologist expert in Mycology and founder of Hifas da Terra. She has built a life and business around the beneficial properties of medicinal mushrooms studying their composition and creating innovative products. It is her ambition to create awareness of the healing properties of mushrooms on our well- being. Her continuous investigations further confirmed these living organisms to be powerful adaptogens capable of regulating the immune system and protecting the body from a large variety of diseases and health issues.
Catalina has been presented with a number of awards for her remarkable work and visionary approach by creating biotech products of high added value from a natural resource: mushrooms.
The synopsis will be announced shortly.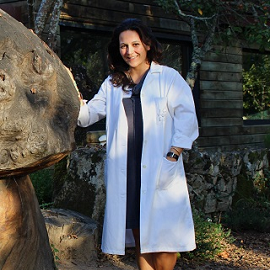 Exhibitors include:
Green People Company
Hifas Da Terra UK
Naturopathic Nutrition Association (NNA)
Rio Health
Zyto
More to be confirmed in the coming weeks.
Book your place
Places are limited and often sell out, so guarantee your place before it's too late.
Book your place before it's too late...