IHCAN Conferences Webinars
All free to attend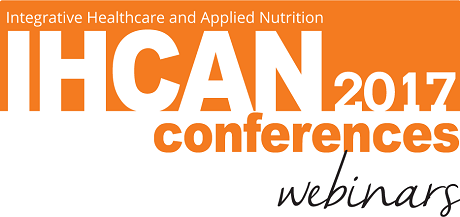 Our series of hour-long webinars are completely free to attend. Covering a broad range of subjects, simply use the registration links below to register. 
Once registered, you will receive three reminder emails – one a week before the webinar, one a day before and one on the day of the webinar. Each webinar is recorded – you will be sent a link to the recording approximately 48 hours after the event.
Please note: The IHCAN Conferences Webinars are provided for professional education and debate and is not intended to be used by non-medically qualified individuals as a substitute for, or basis of, medical treatment.
Tuesday 5th September  2017, 18.30 – 19.30
'A Natural Approach to Menopause' sponsored by Cleanmarine 
Presented by Pharmacist Mike Wakeman
A hundred years ago the menopause did not pose the same problems for women that it does today. Then, women typically lived to about age 50 and the typical age of menopause was 51. Today, it is still 51, but life expectancy is closer to 80 years, so women now spend much more time in menopause and post-menopause phase of life.

During this webinar Mike Wakeman will share his expert knowledge of nutrition giving an overview of the most commonly used natural ingredients that can have a significant impact on hormonal changes, helping women while they approach the peri-menopause and travel through the menopause itself.
Mike will review the effectiveness of these ingredients with supporting trial and peer reviewed study results. As well as exploring different kinds of phytoestrogens, such as isoflavones, and the properties of rosemary extract, Mike will also discuss the role that Omega 3 fatty acids play in combating menopausal symptoms and explain the unique properties of krill oil.

About Mike Wakeman
Mike Wakeman is a pharmacist and has a Master's in nutritional medicine. In 2009 his research into natural products was selected to promote the annual Royal Pharmaceutical Society conference. Recently he was invited to lecture in Canada, US, Holland, Ireland, Switzerland Greece, Hong Kong and Denmark as well as presenting a paper at the World Cancer Research Fund conference in Washington. He is a clinical trials ethics committee expert member, associate member of the Royal College of Medicine, a member of the Guild of Health Writers and was recently appointed chair of National Cancer Support-an umbrella organisation representing the interests of the 900+ UK cancer patient support groups at a national level.
His work has been featured on TV, national and local radio stations and in national print. He is a regular contributor to Healthcare publications, and in the past year has had 5 papers accepted by peer reviewed journals. He worked for many years alongside the late Professor David Horrobin and the late Nobel Laureate in Medicine, Sir James Black who during his career had worked with a number of natural health companies.
Tuesday 3rd October  2017, 18.30 – 19.30
'Product innovations: Maximising bioavailability without potentially harmful excipents' sponsored by Invivo 
Presented by Managing Director, Clinical Research & Development, Dr Michael Jurgelewicz DC DACBN DCBCN CNS 
Learn about Designs for Health's highly bioavailable formulas using our Evail emulsification nutrient delivery technology. There are several natural products that offer a wide range of health benefits and protective properties, however, some of their challenges are poor solubility, low intestinal absorption, rapid metabolism, or rapid systemic elimination. It is necessary to improve bioavailability before these nutrients can be used in many clinical applications.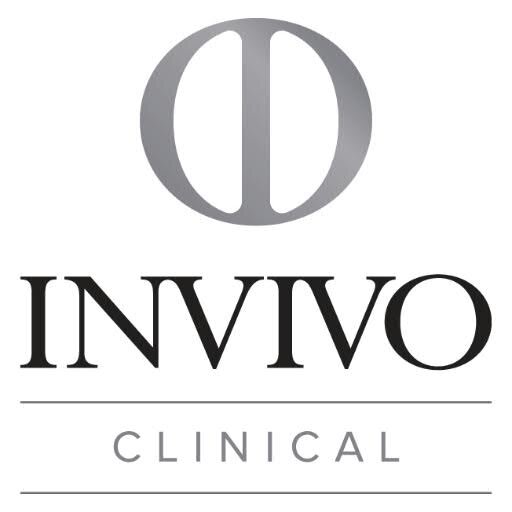 This educational webinar is designed to enlighten the clinician with:
The Evail™ Process: an all-natural process that improves absorption and delivery of botanicals and fat soluble nutrients
Designs for Health formulations using the Evail™ technology
Review of clinical studies on Ubiquinone and Curcumin
Applications with Q-Evail™, Curcum-Evail™, and DIM-Evail™

About Michael Jurgelewicz
Dr. Jurgelewicz has been studying nutrition and wellness for the past 12 years. He has a B.S. degree in Health & Wellness, a B.S. degree in Anatomy, and is a Doctor of Chiropractic. Dr. Jurgelewicz is Board Certified in Nutrition by the American Clinical Board of Nutrition, a Diplomate of the Chiropractic Board of Clinical Nutrition, a Certified Nutrition Specialist, and an active member of the American Clinical Board of Nutrition's Examination Board. He is also an adjunct clinical instructor for the renowned Master of Science in Human Nutrition program at the University of Bridgeport. Dr. Jurgelewicz specialises in functional medicine in the management of a variety of chronic health conditions.
Dr. Jurgelewicz oversees clinical research and development for Designs for Health. He is also the author of the company's Science Update and contributor to many of their blogs as well as other professional publications.
Tuesday 17th October  2017, 18.30 – 19.30
'Irritable Bowel Syndrome (IBS) – A complex modern Syndrome?' sponsored by Protexin Health Care
Presented by Karen Harrison BSc (Hons) Dip CNM mBANT rCNHC and Dr Ashton Harper MBBS BSc MRCS
We have many different microorganisms residing in our gut, evolving in ever complex communities.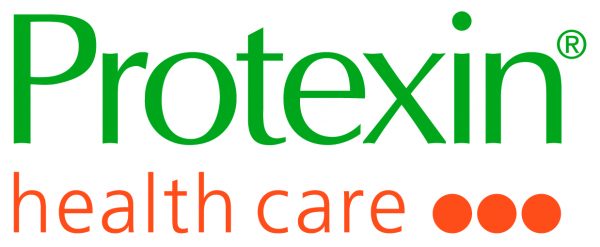 The microbiota is made up from archaea, fungi, viruses and many different bacteria so obtaining healthy digestive function is a fine balance.
Our client's modern lifestyle includes: stress, travel, infection, antibiotic therapy, unfavourable food choices, diseases and emotional wellbeing imbalances and these have links to Irritable Bowel Syndrome (IBS).
Can probiotics help with this modern syndrome?
In this webinar we will investigate:
What is IBS?
The gut flora's role in IBS
How our modern lifestyle has influenced this syndrome
The latest research behind the use of probiotics for IBS

About Karen Harrison
Karen studied at CNELM, Bachelor's Degree (Hons) in Nutritional Science and has a Naturopathic nutrition diploma from the College of Naturopathic Medicine (CNM).
She works as a Nutrition Advisor for Probiotics International Ltd (Protexin) the South East (UK) visiting health food stores and pharmacies training staff, hosting In-store events and creating window displays. She also spends time in the US supporting the teams at trade shows.
Karen is a member of The British Association of Nutritional Therapists (BANT) and a Complementary and Natural Healthcare Council (CNHC) registered practitioner.
Karen has her own private clinic in Buckhurst Hill, Essex and joined Probiotics International (Protexin), manufacturers of Bio-Kult and Lepicol ranges 3 years ago.
About Ashton Harper
Dr Ashton Harper obtained a BSc. degree in physiology and pharmacology in 2007 from University College London where he later graduated in 2010 in medicine. He worked in the NHS for 5 years during which time he discovered his passion for the management of gastrointestinal diseases.
Whilst working in gastrointestinal surgery he achieved membership of the Royal College of Surgeons and was awarded a post-graduate travelling fellowship to visit the Cleveland Clinic in the USA to observe world leading doctors manage inflammatory bowel disease.
He has published in the fields of nutrition and gastrointestinal diseases and has presented his work at multiple national and international medical congresses. Ashton joined the Protexin Human Healthcare team in 2015 and is Head of Medical affairs where he is responsible for providing medical expertise for the business.