IHCAN Conferences
Webinars
All free to join.
IHCAN Conferences
Webinars
All free to join.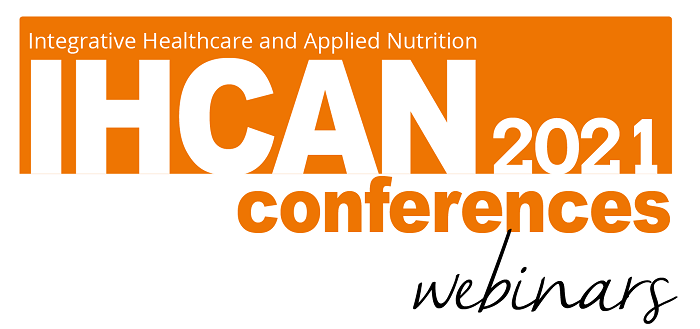 Our series of hour-long webinars are completely free to attend. Covering a broad range of subjects, simply use the registration links below to register. 
Once registered, you will receive three reminder emails – one a week before the webinar, one a day before and one on the day of the webinar. Each webinar is recorded – you will be sent a link to the recording approximately 48 hours after the event.
The IHCAN Conferences Webinars are provided for professional education and debate and is not intended to be used by non-medically qualified individuals as a substitute for, or basis of, medical treatment. We take your privacy seriously, by registering for any of our webinars you accept our privacy policy.
*Please note, you are only eligible for the CPD hours if you attend live on the evening of the webinar*
We apply for CPD accreditation for every webinar from: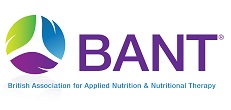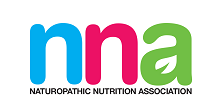 Tuesday 2 March 2021
18.30 – 19.30
Presented by Dr Victoria Sampson BDS U(Lon) MFDS RCS Ed
Learning Objectives:
Discuss the importance of the oral microbiome not only to local oral health, but how it has an impact on whole body health
Discuss the connection between the oral microbiome and the gut microbiome
Discuss the links between oral health and COVID-19 outcomes
Discuss how cardiovascular disease, autoimmune diseases, diabetes, fertility and dementia/Alzheimer's can be linked with poor oral health
Discuss therapeutic interventions to optimise your oral health
​Click the button below to register for free:
About Dr Victoria Sampson BDS U(Lon) MFDS RCS Ed
Dr Victoria Sampson obtained her Bachelor in Dental Surgery from Barts and the London, where she was also chosen to represent the UK in a four-month training program at the renowned Karolinska Institute in Sweden. She then completed her Foundation Training in West Hampstead, ranking in the top 100 newly qualified dentists in the country. Victoria endeavours to deliver the highest standard of care to her patients through sound academic knowledge and good communication skills. She is particularly passionate about encompassing all aspects of health into achieving a healthy and and aesthetically pleasing mouth. Victoria pays particular attention to the connection between the mouth and the rest of the body, and sees the mouth as a mirror of your general health.
She is able to communicate effectively with patients of all ages and strives to form lasting relationships with all of her patients. Victoria takes a preventative approach to dentistry, attempting to make treatment as minimally invasive as possible.
Victoria has been at the forefront of change in dentistry, by undertaking research projects in multiple fields of dentistry and taking a special interest in the relationship between the mouth and the body. She has published numerous papers both in the UK and internationally, and won the national undergraduate prize for the British Society of Dental Maxillofacial Radiology, the Association of British Academic Oral and Maxillofacial Surgeons and most recently the best Young Dentist Award by the British Endodontic Society.
Sponsored by

Tuesday 9 March 2021
18.30 – 19.30
Presented by Rose Holmes, BSc (Hons), Dip.ION, PGCE, mBANT, CNHC
Stone formation in the human body—in gallbladders and kidneys—affect many people and may manifest with similar symptoms although both can also be asymptomatic. Although gallstones and kidney stones are 2 different disease processes and considered unassociated, some people who have risk for one may have problems with both, and a 2014 study found that the risk of renal stones is significantly higher in gallstone patients compared with the general population.
Oxalate urolithiasis is the most frequent type of kidney stone disease and has been shown to be approximately twice as common in men as women. The lifetime incidence of renal stones in men is about 10 percent. Most commonly men aged 30-50 are affected. Chronic urinary tract infections (more common in women) associate with kidney stone formation. Risk factors for kidney stones include nutritional factors.
Whilst kidney stones are more common in men, gallstones are more common in women with the risk increasing if those overweight or over age 40. Gallstones are very common and it is estimated that 1 in 10 adults in the UK has gallstones although only a minority develop symptoms. Hormonal imbalance (including pregnancy and use of birth control pills) may associate.
Gallstones are 'born out of the sludge from cholesterol and bile salts' which becomes concentrated and thickens. Treatment often involves conventional or keyhole surgery to remove the gallbladder. Gallbladder surgery (cholecystectomy) is one of the most common operations in the UK, with around 60,000 performed in the UK each year; the presence of gallstones is the most common reason for these.
This webinar will explore factors that contribute to stone formation, preventive strategies (diet, lifestyle and supplements) including discussion of a most amazing botanical known as 'the stone breaker'—Phyllanthus niruri, aka Quebra Pedra (or Chanca Piedra).
​Click the button below to register for free:
About Rose Holmes, BSc (Hons), Dip.ION, PGCE, mBANT, CNHC
Rose Holmes, BSc (Hons), Dip.ION, PGCE, mBANT, CNHC is a Registered Nutritional Therapist with a special interest in chronic illness, circadian rhythm disruption and healthy ageing.  She is the Education and Training Manager at Rio Health and provides training to other practitioners and health professionals on natural therapies. 
Sponsored by