IHCAN Conferences Webinars
All free to attend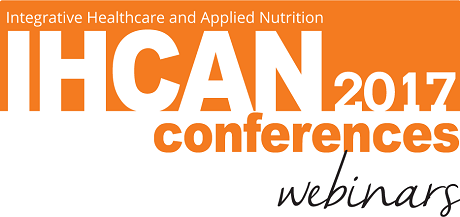 Our series of hour-long webinars are completely free to attend. Covering a broad range of subjects, simply use the registration links below to register. 
Once registered, you will receive three reminder emails – one a week before the webinar, one a day before and one on the day of the webinar. Each webinar is recorded – you will be sent a link to the recording approximately 48 hours after the event.
Please note: The IHCAN Conferences Webinars are provided for professional education and debate and is not intended to be used by non-medically qualified individuals as a substitute for, or basis of, medical treatment.
Tuesday 7th November  2017, 18.30 – 19.30
'Parasite Problems, Protocols & Prevention: Natural Therapies' sponsored by Rio Health
Rose Holmes, Nutritionist, BSc Dip.ION, PGCE
Parasites are much more common than most people realise. Many of the symptoms of parasitic infection can be mistaken as those for other conditions and, since they associate with common gut symptoms, may go undiagnosed, manifesting as food allergies, 'Leaky Gut Syndrome', skin issues and other issues, including psychological issues.  Parasitic infections also have direct connection with toxicity issues.
In this webinar we will discuss:

Types of parasite and some common parasitic infections
Clinical indications of parasites
Direct connection between parasites and other microbial infections: bacterial, viral, fungal
Connection with specific illnesses: for example, Babesia and Lyme disease
Testing: when to suspect parasites and who is at risk
Link between parasitic/microbial infection and toxicity
Importance of supporting clients through the cleansing process
Natural anti-parasitics
Protocols to address parasite infection
Prevention strategies

About Rose Holmes
Rose Holmes, BSc (Hons), Dip.ION, PGCE, mBANT, CNHC is a Registered Nutritional Therapist with a special interest in chronic illness, circadian rhythm disruption and healthy ageing.  She is the Education and Training Manager at Rio Health and provides training to other practitioners and health professionals on natural therapies. 
Tuesday 21st November  2017, 18.30 – 19.30
'Biome Depletion and Restoration in Chronic Inflammatory and Allergic Disorders' sponsored by Biome Restoration
Judith Chinitz MS MS CNC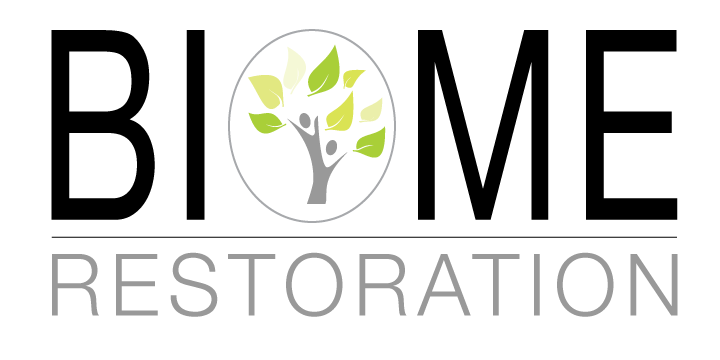 The rates of autism, autoimmune illnesses, and allergies continue to escalate throughout the industrialized world. There is growing evidence that many of these conditions are caused by the loss of exposure to many of our commensal organisms. Improved hygiene, water purification and our ubiquitous use of toilets have contributed to the depletion of our intestinal organisms, both microbiotic (ex. probiotic bacteria, which most people are quite familiar with now) and the lesser-known macrobiotic (i.e. helminths (intestinal worms)). Macrobiotic animals live in all mammals on the planet, except for humans in industrialized countries, where the rates of these immune-mediated illnesses have sky-rocketed in the last few decades. Research from leading universities shows that restoring our internal ecosystem with benign helminths may lead to a more regulated, less inflammatory immune response.

About Judith Chinitz
Judy is a certified nutritional consultant and a certified special education teacher. She has a BA in English literature from Columbia University, and Master's degrees in special education and nutrition. While living in London, in the 1990s, she helped found Wicked Web, the first website development company in the UK. Back in the US, she worked with Dr. Sidney Baker, a prominent MD in the field of autism and ADD/ADHD in founding Medigenesis, Inc, an interactive medical database. Judy's path toward Biome Restoration began on March 22, 1996, when her older son, Alex, was diagnosed with autism. Within 36 hours of birth, Alex was given antibiotics, immediately altering his developing biome. From then on, he deteriorated physically, and in his 2nd year of life, underwent a dramatic developmental regression. In her search for things to help Alex, Judy closely followed the growing body of research on both the relationship of food to gut flora, and also of biomics: probiotics, prebiotics and helminths. Judy's journey winded its way through scores of doctors, hundreds of medical tests, thousands of treatments and tens of thousands of dollars in search of answers.
In 1999, she had stumbled across an article – a pivitol moment in her life –  in the New York Times describing the pioneering work of Dr. Joel Weinstock, then at the University of Iowa, who had tested the effects of a helminth on 7 patients with inflammatory bowel disease. All the patients responded positively.
For the last decade, Judy has devoted herself to the education of others with chronic illnesses, and 4 years ago, co-founded Biome Restoration Ltd. She has been an active voice in the autism community for over 20 years, writing multiple articles, a book, a blog and book chapters on helminths, diet and biome restoration.
Tuesday 5th December 2017, 18.30 – 19.30
'Saccharomyces boulardii – a key probiotic in clinical practice' sponsored by Optibac Probiotics
Joanna Scott-Lutyens BA(Hons) NT DipION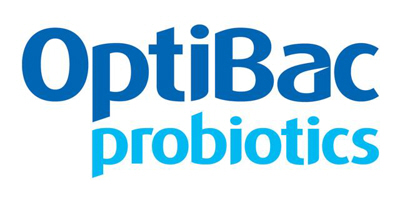 Join Nutritional Therapist Joanna Scott-Lutyens for an informative discussion of the clinical research behind this unique probiotic yeast, and how it can be applied in practice.

About Joanna Scott-Lutyens
Joanna qualified as a nutritional therapist from the Institute of Optimum Nutrition. She has worked as a nutritional therapist in her private clinic in Hampshire, and as a marketeer, content writer and now educator and trainer at OptiBac Probiotics. She strongly believes that integrative medicine, with professionals working together to achieve results for their patients, is the way forward for an improvement in health in our society. Her way of working is based on a belief that life is all about balance, and is passionate about empowering people with the right knowledge to make positive changes for their health and vitality.