IHCAN Conferences
Webinars
All free to join.
IHCAN Conferences
Webinars
All free to join.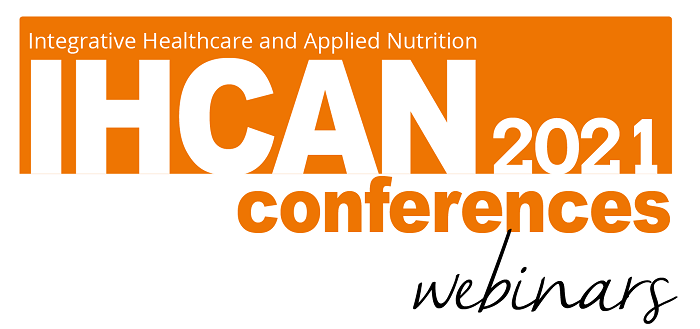 Our series of hour-long webinars are completely free to attend. Covering a broad range of subjects, simply use the registration links below to register. 
Once registered, you will receive three reminder emails – one a week before the webinar, one a day before and one on the day of the webinar. Each webinar is recorded – you will be sent a link to the recording approximately 48 hours after the event.
The IHCAN Conferences Webinars are provided for professional education and debate and is not intended to be used by non-medically qualified individuals as a substitute for, or basis of, medical treatment. We take your privacy seriously, by registering for any of our webinars you accept our privacy policy.
*Please note, you are only eligible for the CPD hours if you attend live on the evening of the webinar*
We apply for CPD accreditation for every webinar from: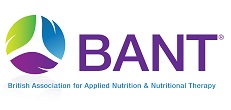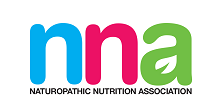 Tuesday 25 May 2021
18.30 – 19.30
Presented by Debbie Cotton, MA, BHsc, Ad.Dip Nat, CNHC, UKAHPP, UKCP
Gastrointestinal symptoms and disorders can be debilitating and life altering. Often, people are sent away with 'a clear bill of health' diagnostically, but are left with symptoms that are hard to manage, and it can be overwhelming deciding how to stage different self-help and lifestyle interventions. Science is moving away from blaming single pathogens for these types of disorders and the research and clinical practice is more focused on overall patterns of digestive function deficiencies, microbial shifts, and declining microbe-host relationships that have been found to play a role in disease progression.
In this webinar, we will look at the 'dance' of the gastrointestinal ecosystem and discuss the known microbial and host marker patterns that occur often with common GI disorders such as SIBO, IBD, bile disorders and intestinal permeability.
Objectives
Discuss the gastrointestinal system as an ecosystem
Discuss the role of the wider systems that impact the gastrointestinal tract – physical structure, polyvagal theory, bile flow and enzymatic production.
Applying ecosystem thinking and microbial patterns to conditions such as IBS, SIBO, IBD and bile insufficiency
Discuss ways to encourage an ecosystem shift back to a state of eubiosis

​Click the button below to register for free:
About Debbie Cotton, MA, BHsc, Ad.Dip Nat, CNHC, UKAHPP, UKCP
After previous studies in music and early childhood education, Debbie found her way to naturopathy and completed an Advanced Diploma of Naturopathy (including Western Herbal Medicine and Nutrition) with Endeavour University in Australia. Debbie then completed a Bachelor of Health Science from Charles Stuart University. Fuelled by her clinical experiences and curiosity she continued her studies in Relational Body Psychotherapy, which eventually culminated in a Masters of Integrative Psychotherapy at the Minister Centre and Middlesex University. Debbie has been in clinical practice for over fifteen years, including time in the NHS, and has been a lecturer in health sciences throughout this time too. Debbie joined Invivo in 2018 as a part of the Clinical Education team and the Product Development team.
Tuesday 1 June 2021
18.30 – 19.30
Presented by Lissa Leader DipCNM, mBANT, CNHC
Bloating is one of the most common gastrointestinal complaints and can affect people of all ages. The severity of bloating differs from person to person, but it can be extremely uncomfortable and can influence quality of life – so it's perhaps not surprising that we often encounter clients with this issue! During this webinar, we will assess the potential of probiotics and maintaining gut health to support clients with bloating. We will also explore why it occurs and will review some of the conditions that can trigger bloating.

​Click the button below to register for free:
About Lissa Leader DipCNM, mBANT, CNHC
Lissa is a Registered Nutritional Therapist (DipCNM, mBANT, CNHC) and works on the practitioner support team at Optibac Probiotics, providing training and assistance to complementary and alternative medicine practitioners. She also runs her own practice, Nutrileader Ltd. offering both private consultations and corporate nutrition services.
Tuesday 15 June 2021
18.30 – 19.30
Presented by Rose Holmes, Registered Nutritionist, mBANT, BSc, Dip.ION, PGCE
This webinar will review anatomy involved in the respiratory system, including the upper respiratory tract, discussing phases of respiration, organs/tissues of respiration, functions of the nasal cavity and more.  We will look at common respiratory issues including asthma, allergies, sinusitis, and other common respiratory infections, as well as reviewing main disease conditions including bronchitis, pulmonary conditions, pleurisy, sarcoidosis and many other lower respiratory tract and upper respiratory tract issues.
As COVID-19 is more likely to affect the respiratory system deeper than other coronaviruses (common cold viruses), inflaming lungs and causing infection of alveoli, this discussion is particularly topical.
We will look at what triggers mucus production and at protocol possibilities to promote bronchial wellness and toward alleviating symptoms of airway diseases.

​Click the button below to register for free:
About Rose Holmes Registered Nutritionist, mBANT, BSc, Dip.ION, PGCE
Rose Holmes, BSc (Hons), Dip.ION, PGCE, mBANT, CNHC is a Registered Nutritional Therapist with a special interest in chronic illness, circadian rhythm disruption and healthy ageing. She is the Education and Training Manager at Rio Health and provides training to other practitioners and health professionals on natural therapies.