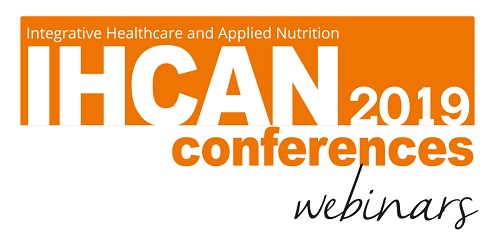 Our series of hour-long webinars are completely free to attend. Covering a broad range of subjects, simply use the registration links below to register. 
Once registered, you will receive three reminder emails – one a week before the webinar, one a day before and one on the day of the webinar. Each webinar is recorded – you will be sent a link to the recording approximately 48 hours after the event.
Please note: The IHCAN Conferences Webinars are provided for professional education and debate and is not intended to be used by non-medically qualified individuals as a substitute for, or basis of, medical treatment. We take your privacy seriously, by registering for any of our webinars you accept our privacy policy.
*Please note, from 1 January 2019 you will only be eligible for the CPD hours if you attend live on the evening of the webinar*
We apply for CPD accreditation for every webinar from: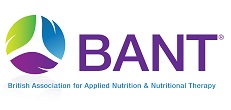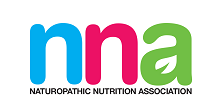 Tuesday 2 April 2019, 18.30 – 19.30 GMT  
Presented by Jo Gamble 
BA (HONS) DIP CNM cFMP ABAAHP fellow ICT
With anxiety and depression being a common theme amongst clients accessing functional medicine practitioners, we need to be equipped with scientific knowledge and clinical expertise to take our clients on a journey to ascertain functional imbalances driving symptoms and to give them therapeutic interventions based around dietary modification, lifestyle recommendations and supplements.
Jo will be reviewing some functional testing and sharing her first-hand clinical expertise where she has drawn on her skills of her functional medicine, behavioural strategies, and empowerment to make a difference. Jo will support you to feel confident to also utilise skills to work with your clients in this field.
In this webinar we will look at:
A systems-based approach to anxiety and depression, connecting the dots
Functional testing, what, when and why
Supplementing with and without the use of pharmaceutical medication
Click here or use the button below to register for free:
About Jo Gamble
Jo Gamble 
BA (HONS) DIP CNM cFMP ABAAHP fellow ICT
Jo graduated from the prestigious Institute for functional medicine in 2013 as part of their first cohort of certified practitioners. She runs a busy functional medicine clinic where she specialises in complex cases and enjoys taking her clients on a journey to dig deep into their symptoms.
Jo furthered her career with a fellowship in Integrative Cancer from the American Board of Anti-Aging Practitioners. She has been lecturing at an under and post graduate level for the last 10 years, where she shares her passion to inspire practitioners to further develop their own knowledge and confidence, and to bring alive her skills and experience to empower others.
Tuesday 7 May 2019, 18.30 – 19.30 GMT
Presented by Sarah Oboh BSc (Hons) Nutrition, ANutr 
While the debate continues into whether histamine intolerance is a disease or not, the fact remains that an increasing number of individuals are suffering with the symptoms of high histamine levels circulating in the bloodstream. Both histamine intolerance and allergies share similar clinical manifestations of disease, however as practitioners it is important for us to understand the nature of these conditions, so that we can support our clients with tailored therapeutic interventions based on scientific research and clinical expertise. A lot remains to be discovered when it comes to histamine intolerance, but we will examine some of the current approaches to rebalancing the levels of histamine in the body and how this approach differs from addressing a common allergy.
In this webinar we will look at: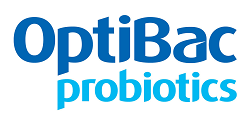 The fundamental difference between allergies and histamine intolerance
The role of gut health in histamine intolerance and allergies such as hay fever
A dietary and supplemental approach to rebalancing histamine levels
Click here or use the button below to register for free:
About Sarah Oboh
Sarah Oboh BSc (Hons) Nutrition, ANutr
For over 10 years, Sarah has worked within the healthcare industry. Driven by her passion for developing tailored, personalised dietary and lifestyle interventions to target ill health within the diverse UK population, she began her career as a Nutritionist in private and public health. With a keen interest in complementary and alternative medicine (CAM), she decided to pursue a role at OptiBac Probiotics, where she supports CAM practitioners in their recommendation of probiotics in practice.
Make sure you've booked your place at this year's IHCAN Conferences
This year's events see Tom O'Bryan, Dr Dale Bredesen, Ben Brown, Allison Siebecker and many others take the stage. Make sure you've guaranteed your place before they sell out.