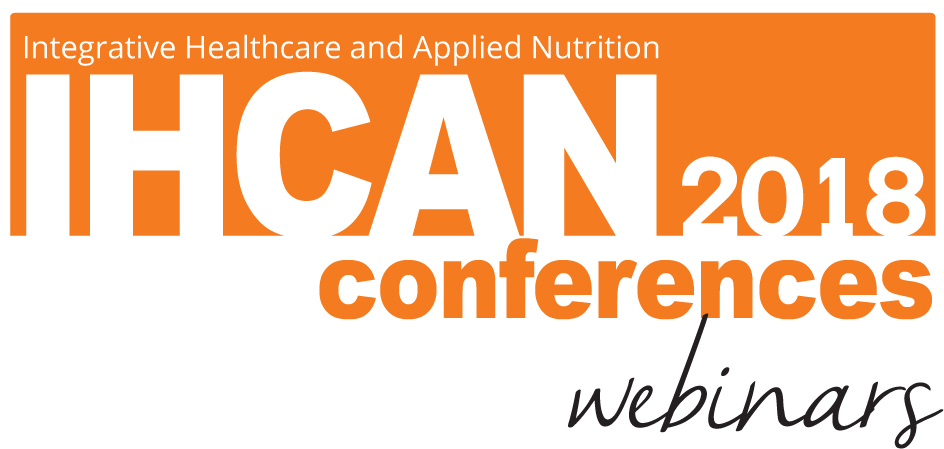 Our series of hour-long webinars are completely free to attend. Covering a broad range of subjects, simply use the registration links below to register. 
Once registered, you will receive three reminder emails – one a week before the webinar, one a day before and one on the day of the webinar. Each webinar is recorded – you will be sent a link to the recording approximately 48 hours after the event.
Please note: The IHCAN Conferences Webinars are provided for professional education and debate and is not intended to be used by non-medically qualified individuals as a substitute for, or basis of, medical treatment. We take your privacy seriously, by registering for any of our webinars you accept our privacy policy.
Presented by Robyn Puglia FdSc DipION mIFM
Autoimmune Disease is part of the growing tide of chronic illness that is overwhelming the western world. Cancer and cardiovascular disease are well known as part of this epidemic, but autoimmune disease affects more people than cancer and heart disease combined.
Even with all the emerging research over the last decade, and the surge in awareness in the alternative health fields, there is still a lack of understanding in appropriate assessment and therapeutic intervention of autoimmune disease, even less so regarding early identification and prevention.
The role of the gut and environmental triggers, when layered with genetic predisposition is well accepted. But there are no hard and fast rules that apply, creating many shades of grey when dealing with autoimmunity in clinical practice.  Some of the risk factors include:
Inflammatory reactions to foods
Chronic and acute stress
Chronic Infections
Chronic inflammation
Environmental toxins
Vitamin D deficiency
Insulin Resistance
Unhealthy Oestrogen Metabolism
And of course, the gut environment and the mucosal immune system play a pivotal both in loss of tolerance and initiation of immune perturbation, and health restoration and recovery of immune balance.
In this webinar, we will be discussing how best to assess the gut to identify imbalances that are triggering or perpetuating inflammation and immune dysregulation. What are the benefits and limitations of stool analysis in the autoimmune client. What steps you might take to restore and rebalance the gut environment, and whether or not everything we think we know about the gut today, might be proven completely wrong in the future.
Click here or use the button below to register for free:
About Robyn Puglia
Robyn is a Clinical Nutritionist with a specialised interest in the Functional Medicine approach to health. Robyn is very involved with the field of Coeliac Disease, Gluten-Reactive Disorders and Autoimmune Disease. Her passion for the healing power of food, has led her to work with complex cases, involving multiple diagnoses, and chronic health issues such as ME, auto-immune diseases and fibromyalgia.
She also has a passion for working with the growing tide of chronic, lifestyle mediated illness; diabetes, cardiovascular disease and obesity, and runs a lifestyle intervention clinic for these issues. Robyn works with patients to nutritionally support their bodies, so that they can heal. She has successfully helped many people around the world improve their health and increase their quality of life.
Robyn sees clients in London, Tokyo and New York, and has a virtual practice that allows her to work with people who are unable to visit her in person.
Presented by Kim Bulder BHSc (CompMed), AdvDipHerbMed, AdvDipNat
Manuka honey has attracted much interest from researchers and medical experts due to its unique therapeutic properties. It is well known for its use in wound healing, digestive ailments and oral health and has garnered a devoted following amongst consumers and practitioners alike. There also exists some uncertainty and misconception around Manuka honey and its health applications.

This presentation will summarise the health research to date, including the scientific research into Manuka honey's key active ingredient MGO, the latest studies researching the use and efficacy of Manuka honey for stomach ulcers and Helicobacter pylori infection, wound care and oral infections, and its potential use with the increasing prevalence of antibiotic resistance. The presentation will also help demystify the rating numbers, explain the different strengths, and provide guidance for the therapeutic usage of Manuka honey.
Click here or use the button below to register for free:
About Kim Bulder
Kim is a Naturopath and Medical Herbalist with over 15 years experience in the natural health field, both in clinical practice and as a consultant for various natural health companies. She has been the natural health consultant at Manuka Health for the last four years, and has developed a deep appreciation for the therapeutic potential of Manuka honey and other bee products.
Presented by Joanna Scott-Lutyens BA (hons) DipION 
The prevalence of mental health conditions like depression and anxiety is a growing area of concern. The cause of these tend to be multifactorial and can be difficult for practitioners to support. However, the clear correlation between our compromised microbiome, and the rise in autoimmune, metabolic and neuropsychological conditions, offers a fascinating and novel approach.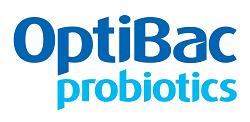 With the research on the Gut-Brain axis growing, the ways in which our gut microbes affect our emotional wellbeing are finally becoming a little more understood. In this webinar, Joanna Scott-Lutyens will discuss this area of health, and explain the ways in which our microbiome can influence our brain. Finally, she will discuss the research available on the gut-brain axis, how probiotics can be used in clinical practice to support mental health, and the exciting future ahead.
Click here or use the button below to register for free:
About Joanna Scott-Lutyens
Joanna qualified as a nutritional therapist from the Institute of Optimum Nutrition. She has worked as a nutritional therapist in her private clinic in Hampshire, and as a marketeer, content writer and now educator and trainer at OptiBac Probiotics. She strongly believes that integrative medicine, with professionals working together to achieve results for their patients, is the way forward for an improvement in health in our society. Her way of working is based on a belief that life is all about balance, and is passionate about empowering people with the right knowledge to make positive changes for their health and vitality.
Make sure you've booked your place at this year's IHCAN Conferences
This year's events see Tom O'Bryan, Dr Dale Bredesen, Ben Brown, Paul Chamberlain, Dr Michael Murray and many others take the stage. Make sure you've guaranteed your place before they sell out.