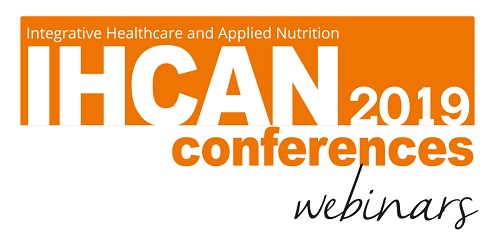 Our series of hour-long webinars are completely free to attend. Covering a broad range of subjects, simply use the registration links below to register. 
Once registered, you will receive three reminder emails – one a week before the webinar, one a day before and one on the day of the webinar. Each webinar is recorded – you will be sent a link to the recording approximately 48 hours after the event.
Please note: The IHCAN Conferences Webinars are provided for professional education and debate and is not intended to be used by non-medically qualified individuals as a substitute for, or basis of, medical treatment. We take your privacy seriously, by registering for any of our webinars you accept our privacy policy.
*Please note, from 1 January 2019 you will only be eligible for the CPD hours if you attend live on the evening of the webinar*
We apply for CPD accreditation for every webinar from: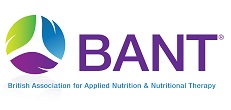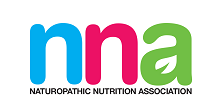 Tuesday 22 October 2019, 18.30 – 19.30 GMT

Presented by Sarah Oboh BSc (Hons) Nutrition, ANutr
Conditions such as Crohn's disease and ulcerative colitis which fall under the umbrella term 'inflammatory bowel disease' (IBD), continue to rise affecting 1 in 250 individuals in the UK with many undiagnosed. It is known that the interplay of lifestyle factors and the condition of the gastrointestinal tract contribute to the development and progression of these disorders. As practitioners, it is therefore important to be aware of how we can influence such factors to effectively address IBD.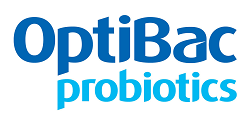 Join Sarah Oboh as she explores the microbiota of those with IBD and diverticulitis and provides a holistic, practical approach to targeting these conditions.
Click here or use the button below to register for free:
About Sarah Oboh
For over 10 years, Sarah has worked within the healthcare industry. Driven by her passion for developing tailored, personalised dietary and lifestyle interventions to target ill health within the diverse UK population, she began her career as a Nutritionist in private and public health. With a keen interest in complementary and alternative medicine (CAM), she decided to pursue a role at OptiBac Probiotics, where she supports CAM practitioners in their recommendation of probiotics in clinical practice.
Tuesday 12 November 2019, 18.30 – 19.30 GMT

Presented by Anne Pemberton
Mould induced illness is almost always missed. There is a lot of information and misinformation on the world-wide web so we will look at a number of cases of mould/Mycotoxin illness. I will take attendees through the process of identifying mould illness, testing appropriately, the genetic predisposition and creating a management plan based on many years of personal experience.

I will also give due consideration to the marriage of Mould and histamine in today's world via nutrigenomics. I don't believe there is such a thing as a protocol, we are all individual and this was never more prevalent than in mould cases. I will bring together the evidence base and the clinical experience so that attendees can design their own management plans from a basic standpoint.
Click here or use the button below to register for free:
About Anne Pemberton
Anne is a registered nurse with an MSc in Nutritional Therapy. Anne retrained in NT, following a 30-year history of intensive care nursing and nurse training. She has two adult sons on the spectrum of Autism who have recovered enough to lead a normal life. She herself is a mould survivor.
Anne is still actively practicing NT both in her busy private clinic and also alongside Dr Damien Downing and Dr Patricia Kane in the New Medicine Group clinical practice. Anne is a published co- author (with Dr Downing) who currently writes articles for iCAM. Her current project is to complete a practitioner book on nutrigenomics for Jessica Kingsley, due to be published in May 2020. Anne launched Genesnippers, a training academy that teaches and assesses competency in nutrigenomics within an integrative framework. However she has now integrated the Genesnippers course into the book. Anne also runs a practitioner resilience course under the name Joyvotion helping practitioners prevent or recover from burnout.
Make sure you've booked your place at this year's IHCAN Conferences
This year's events see Tom O'Bryan, Dr Dale Bredesen, Ben Brown, Allison Siebecker and many others take the stage. Make sure you've guaranteed your place before they sell out.