IHCAN Conferences
Webinars
All free to join.
IHCAN Conferences
Webinars
All free to join.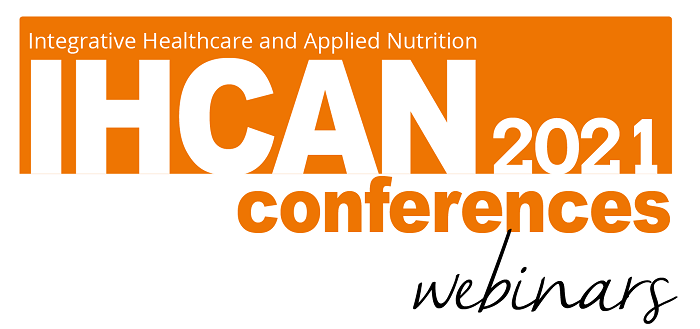 Our series of hour-long webinars are completely free to attend. Covering a broad range of subjects, simply use the registration links below to register. 
Once registered, you will receive three reminder emails – one a week before the webinar, one a day before and one on the day of the webinar. Each webinar is recorded – you will be sent a link to the recording approximately 48 hours after the event.
The IHCAN Conferences Webinars are provided for professional education and debate and is not intended to be used by non-medically qualified individuals as a substitute for, or basis of, medical treatment. We take your privacy seriously, by registering for any of our webinars you accept our privacy policy.
*Please note, you are only eligible for the CPD hours if you attend live on the evening of the webinar*
We apply for CPD accreditation for every webinar from: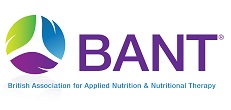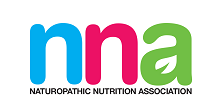 Tuesday 17 August 2021
18.30 – 19.30
Presented by Hannah Braye LLB (Hons), DipCNM, mBANT
Irritable bowel syndrome (IBS) is the most common functional gastrointestinal disorder in the industrialized world. It can have a significant impact on client's quality of life, effecting various social aspects and having psychological ramifications. Now classed as a disorder of gut-brain interaction, it has a number of associated comorbidities, including anxiety, depression, fibromyalgia, migraine and chronic fatigue. There is now a substantial body of evidence that a distortion in the biodiversity and composition of the gut microbiota (gut dysbiosis) plays a fundamental role in the pathogenesis of the condition, and various therapeutic strategies designed to favorably alter the gut ecosystem have been reported to improve IBS symptoms. In this webinar we will cover IBS epidemiology, diagnosis, pathogenesis, co-morbidities, conventional treatments and the potential role of microbiota manipulation in alleviating symptoms, with a particular focus on the benefits of probiotic supplementation.

​Click the button below to register for free:
About Hannah Braye LLB (Hons), DipCNM, mBANT
Hannah is a registered nutritionist accredited by the British Association of Nutrition and Lifestyle Medicine (BANT). She studied for three years at the College of Naturopathic Medicine (CNM) in Bristol, where she graduated with an award for outstanding performance, before running her own nutrition practice for 4 years, specialising in gut health. She is currently completing a masters degree (MSc) in Personalised Nutrition accredited by the University of Middlesex, and is Head of Technical Advice at ADM Protexin, manufacturers of the Bio-Kult and Lepicol ranges.
Before becoming a nutrition practitioner, Hannah worked in the legal profession, practising as a Dispute Resolution Solicitor. Looking for a job more aligned with her passion for food and nutrition, she subsequently worked at the Soil Association, a UK charity campaigning for healthy, humane and sustainable food and farming, where she worked with caterers to improve the sustainability of their food.
Tuesday 24 August 2021
18.30 – 19.30
Presented by Jo Gamble BA (HONS) DIP CNM cFMP ABAAHP fellow ICT
The female brain is influenced by aging in so many ways including the huge impact of the hormonal decline experienced around perimenopause and menopause which often bring with them a slew of brain related symptoms. In this lecture Functional Medicine Certified Practitioner Jo Gamble will be considering the impact of these effects on the female brain and what you can do to help your clients. Topics covered will include:
Neuroinflammation
The toxic brain
The impact of stress and HPA dysfunction
Declining hormones
Neuro Plasticity
Jo will delve into the power of prevention and clinical application of diet, lifestyle and supplementation in improving client outcomes.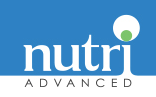 ​Click the button below to register for free:
About Jo Gamble BA (HONS) DIP CNM cFMP ABAAHP fellow ICT
Jo graduated from the prestigious Institute for functional medicine in 2013 as part of there first cohort of certified practitioners. 
Jo runs a busy functional medicine clinic where she specializes in complex cases and enjoys taking her clients on a journey to dig deep into there symptoms.
Jo furthered her career with a fellowship in Integrative Cancer from the American Board of Anti-Aging Practitioners.
Jo has been lecturing at an under and post graduate level for the last 10 years where she shares her passion to inspire practitioners to further develop their own knowledge and confidence and to bring alive her skills and experience to empower others.
Tuesday 7 September 2021
18.30 – 19.30
Presented by Sarah Oboh BSc (Hons) Nutrition, Nutritionist
Graves' Disease, Hashimoto's Thyroiditis, hypothyroidism, goitre…..there are many manifestations of thyroid disorder. It is therefore important for us, as practitioners, to understand the nature of these conditions in order to ably support our clients with tailored therapeutic interventions. Research suggests that autoimmunity is one of the major causes of thyroid dysfunction, but a lot remains to be discovered as to why this occurs. During this webinar, we will explore the pathophysiology of different thyroid disorders and their relationship with gastrointestinal health. We will also assess the role of the gut microbiota in the development of thyroid disease, plus a holistic and practical approach to supporting these conditions in clinical practice.

​Click the button below to register for free:
About Sarah Oboh BSc (Hons) Nutrition, Nutritionist
For over 11 years, Sarah has worked within the healthcare industry. Driven by her passion for developing tailored, personalised dietary and lifestyle interventions to target ill health within the diverse UK population, she began her career as a Nutritionist in private and public health. With a keen interest in complementary and alternative medicine (CAM), she decided to pursue a role at OptiBac Probiotics, where she supports CAM practitioners in their recommendation of probiotics in practice.
Tuesday 21 September 2021
18.30 – 19.30
Presented by Rose Holmes, Registered Nutritionist, mBANT, BSc, Dip.ION, PGCE
Modern world stressors challenge us all. Whether the stress associates with financial obligations, loss of a loved one, divorce, job loss, house move, or chronic illness or injury, these all can impact health and wellbeing—physical, mental and emotional. In addition to these long-recognised stressors, some of our clients face new modern day stressors including technostress (caused by an inability to cope with new computer technologies in a healthy manner), social media/cyber-bullying at school or workplace, and concerns around scams, hacking and identity theft.
And, to this we can all add stress associated with the current pandemic, concern about issues like climate change, and exposure to various chemical pollutants in our air, water and food.  These specific and daily stressors can negatively impact health in a variety of ways—most notably impacting sleep, causing stress headaches, affecting breathing, causing premature ageing, reducing fertility and reducing immune resistance. These stressors can impact adrenal and whole body health, generally also leading to fatigue, poor concentration/focus, increased irritability and a feeling of loss of control.
Every client will be facing stress at some level—for some the stress may be the cause or trigger for their health condition; and for most, stress will impact the recovery or healing process. Ideally, we need to be able to adapt and find flexibility in our responses to these modern day challenges.
Almost every protocol might benefit from the addition of a botanical product with adaptogenic or tonic action.  By understanding the differences between adaptogens, nervines and tonics and the other actions of specific botanicals, practitioners can make more informed protocol choices to meet their clients' needs.
In this webinar we will look at similarities and differences between these categories/properties of herbs which can help the body adapt to stress, aid recovery and convalescence and help to restore and maintain wellbeing.  We will look at the benefits of using tonic herbs to strengthen and nourish body tissues, with information provided about different categories of tonic herbs: mucous membrane tonics, immune tonics, connective tissue tonics, vascular tonics, liver tonics, respiratory tonics and adrenal tonics.

​Click the button below to register for free:
About Rose Holmes, Registered Nutritionist, mBANT, BSc, Dip.ION, PGCE
Rose Holmes, BSc (Hons), Dip.ION, PGCE, mBANT, CNHC is a Registered Nutritional Therapist with a special interest in chronic illness, circadian rhythm disruption and healthy ageing.  She is the Education and Training Manager at Rio Health and provides training to other practitioners and health professionals on natural therapies.