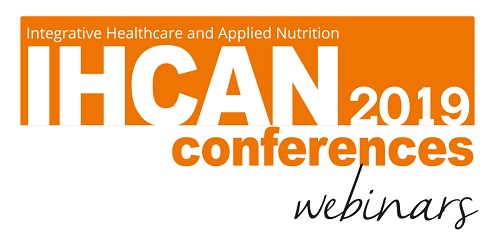 Our series of hour-long webinars are completely free to attend. Covering a broad range of subjects, simply use the registration links below to register. 
Once registered, you will receive three reminder emails – one a week before the webinar, one a day before and one on the day of the webinar. Each webinar is recorded – you will be sent a link to the recording approximately 48 hours after the event.
Please note: The IHCAN Conferences Webinars are provided for professional education and debate and is not intended to be used by non-medically qualified individuals as a substitute for, or basis of, medical treatment. We take your privacy seriously, by registering for any of our webinars you accept our privacy policy.
*Please note, from 1 January 2019 you will only be eligible for the CPD hours if you attend live on the evening of the webinar*
We apply for CPD accreditation for every webinar from: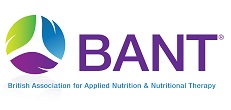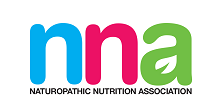 Tuesday 3 December 2019, 18.30 – 19.30 GMT Presented by Marion Schaatsbergen
The human body has deficiencies in certain nutrients, vitamins and minerals that are not sufficiently resolved by "normal supplements". Supplementing these deficient substances, like vitamin C, as a Liposomal supplement will resolve the deficiency much faster than with normal supplementation of vitamin C. This is because "Liposomes" are the future of food supplements, for they have a higher absorption and bio-availability. Our bodies need liposomes on a daily base and have a lack of them. Therefore, it is a good idea to take them on a daily basis.
During the Webinar we shall look at why all humans are deficient of vitamin C and how this can be resolved by Liposomal supplementation, and we shall explain what Liposomes exactly are, why they are native to the body and why the body is hungry to transport them to the body cells.The webinar will present the findings of a great Doctor, accompanied by certain scientific materials.

Click here or use the button below to register for free:
About Marion Schaatsbergen
Marion Schaatsbergen has been working as a Health Practitioner, Nutritionist, Bio-Resonance Therapist and Colon Hydrotherapist for over 35 years.  She is the founder of the Dutch "Nutrikennis" foundation that aims to inform the general public on food supplements.
In addition, she is the owner of the training institute, Naturade company, where she trains Health Practitioners as Detox Coach and Anti-EMF Expert, and gives Masterclasses on Colon Healing. Since she believes Electro Magnetic Frequencies to be a major health threat, she has developed a series of devices to treat and protect the body from its effects.
Marion is also a former editor of the Dutch "Nature, your Doctor" and writes many newsletters and articles, and gives lectures on a broad spectrum of health topics throughout Europe.
It is very important for her to share knowledge and she does this in a comprehensive manner.
Make sure you've booked your place at this year's IHCAN Conferences
This year's events see Tom O'Bryan, Dr Dale Bredesen, Ben Brown, Allison Siebecker and many others take the stage. Make sure you've guaranteed your place before they sell out.