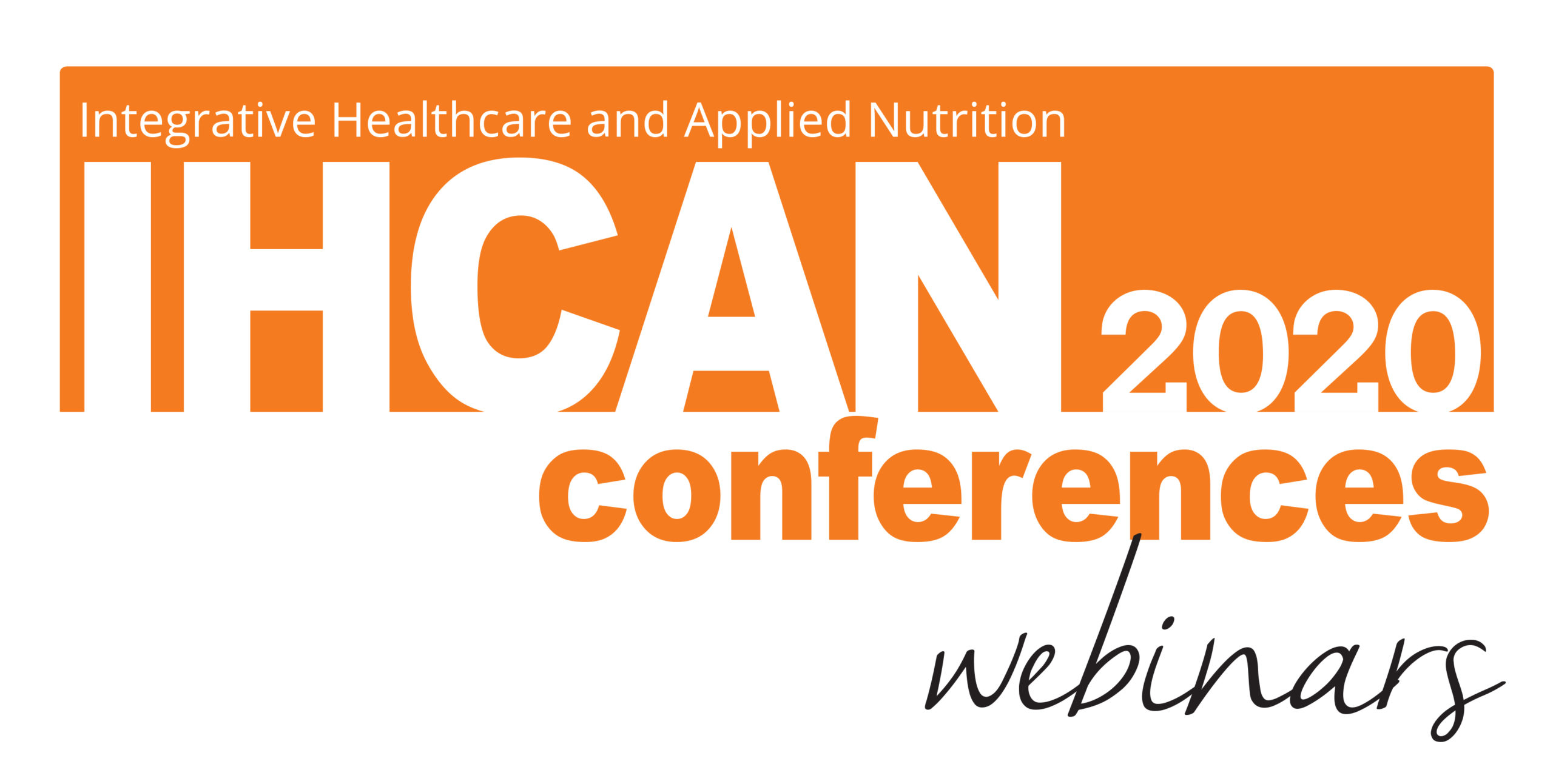 Our series of hour-long webinars are completely free to attend. Covering a broad range of subjects, simply use the registration links below to register. 
Once registered, you will receive three reminder emails – one a week before the webinar, one a day before and one on the day of the webinar. Each webinar is recorded – you will be sent a link to the recording approximately 48 hours after the event.
The IHCAN Conferences Webinars are provided for professional education and debate and is not intended to be used by non-medically qualified individuals as a substitute for, or basis of, medical treatment. We take your privacy seriously, by registering for any of our webinars you accept our privacy policy.
*Please note, you are only eligible for the CPD hours if you attend live on the evening of the webinar*
We apply for CPD accreditation for every webinar from: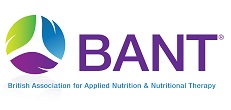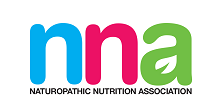 Presented by Claire Barnes BA (hons), DipNT, mBant
Many physiological changes take place during pregnancy, including changes to the mother's gut microbiota. With emerging evidence revealing that such changes may influence the microbiota of the newborn, supporting the mother's gut microbes pre and post conception could be crucial. In this webinar we will explore the evidence for probiotic supplementation in supporting a healthy pregnancy, reducing preterm delivery, preventing postpartum health conditions and supporting the infant's health beyond birth. In addition, we will review the latest research on folic acid or 5-MTHF,

vitamin D and other key nutritional supplements to consider in the perinatal period.
Click here or use the button below to register for free:
About Clare Barnes BA (hons), DipNT, mBant
Claire Barnes is a registered Nutritional Therapist who has worked as a Technical Advisor for ADM Protexin (manufacturers of Bio-Kult and Lepicol ranges) for the past four and a half years.
Claire's working career began in fashion buying in London, but following a year's sabbatical travelling around the world she discovered her true passion was nutrition. On her return to the UK she started her own successful and award-winning juice bar business which she ran for seven years before focusing on her education with a three year diploma in Naturopathic Nutrition from CNM. Not one to settle for a quiet life, Claire has also managed to find the time to raise four children over the past eleven years.
Presented by Lissa Leader DipCNM, MBANT, CNHC
Research into the gut-skin axis is increasing and suggests that an imbalance of gut bacteria could be a contributing factor to many skin conditions such as acne, eczema and psoriasis. The quality of life for individuals suffering with these skin conditions can be greatly affected and they may feel they have tried everything to address their symptoms. We assess the potential of probiotics and maintaining gut health to support the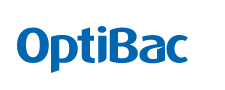 health of the skin. We will also review the differences between the gut and skin microbiomes.
Click here or use the button below to register for free:
About Lissa Leader DipCNM, MBANT, CNHC
Lissa is a Registered Nutritional Therapist and works on the practitioner support team at OptiBac Probiotics, providing training and assistance to complementary and alternative medicine practitioners. She also runs her own practice, Nutrileader Ltd. offering both private consultations and corporate nutrition services.
Presented by Jo Gamble BA (HONS) DIP CNM AFMCP FELLOW ICT
With COVID 19 still hitting the headlines, Jo Gamble will take a deep dive into what the science tells us and take you through the facts that will help you to support your clients. She'll look at what the main drivers of infection are and what can worsen the infection response. There are many "bigger picture" factors that can affect a person's response and therefore recovery so Jo will dig into how sleep, nutrient status, gut function, inflammatory and immune responses will shape your individual response to Covid19 infection.
Jo will also look at the research around recovery from COVID 19 infection to help explain why for some the symptoms can really linger.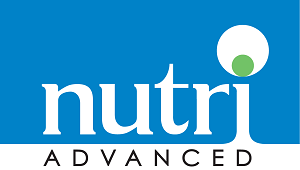 You will learn about:
– The drivers of infection
– Melatonin, vitamin D deficiency, microbiome balance, NK cell support, T helper cell support and inflammatory mediators.
– Post viral fatigue: Just how significant post viral fatigue has been for clients recovering from COVID 19 and why.
– Which nutrients have significant research behind them to make a difference to client outcomes.
Click here or use the button below to register for free:
About Jo Gamble BA (HONS) DIP CNM AFMCP FELLOW ICT
As a nutritional and behavioural therapist, Jo became the first UK Functional Medicine Practitioner by graduating from the prestigious Institute for Functional Medicine in 2013. She furthered her career with a fellowship in Integrative Cancer from the American Board of Anti-Aging Practitioners. Jo runs a busy private clinic in Coventry where she specializes in complex cases, digging deep into her client's symptoms to both identify and treat the underlying root causes of chronic disease. Alongside clinical work, Jo inspires students to embark on a fulfilling career by lecturing in Nutrition at the College of Naturopathic Medicine (CNM). She works closely with Nutri Advanced by regularly presenting webinars and hosting intensive protocols such as the Gut Transformation Programme.
Featuring: Alex Manos BSc, MSc, Samuel Yanuck DC and Dr Dale Bredesen MD
Although live education is "paused" for 2020, we have doubled our efforts on organising online education so you can keep up-to-date during these challenging times.
We know you've missed our one-day conferences and you're ready for something more in-depth than a quick one-hour webinar. That's why we're delighted to announce "Building Immunity and Resilience", a full day of education in typical IHCAN Conference style – but virtual.
We've got world-class speakers and, thanks to a bespoke bit of techno-wizardry, you'll enjoy a virtual expo featuring specialist practitioner suppliers
as well as short break-out sessions and online networking.
Click here or use the button below to book your ticket:
About Alex Manos BSc, MSc
Alex Manos is an Institute For Functional Medicine Certified Practitioner (IFMCP), with a MSc in Personalised Nutrition, a first-class degree in Nutritional Therapy, and a background in personal training. He is also studying to be a Transformational Life Coach.
Away from his clinical practice he is a mentor, having co-founded The Applied Functional Medicine Mentoring Program and Healthpath, a functional testing company specialising in gut health.
He also lectures at various colleges and institutions including the Institute Of Optimum Nutrition and on the MSc program at the Centre For Nutritional Education and Lifestyle Management.
About Samuel Yanuck, DC, FACFN, FIAMA
Dr Samuel Yanuck is a key Institute for Functional Medicine educator and CEO and Director of Education for cogenceimmunology.com, an online functional immunology course that has 4,000 clinician participants from more than 60 countries around the world.
He is an adjunct assistant professor in the Program on Integrative Medicine in the Department of Physical Medicine and Rehabilitation at the University of North Carolina School of Medicine, where he teaches topics in functional immunology.
With his wife, Cheryl Yanuck, MD, a psychiatrist, Dr Yanuck runs the Yanuck Centre  for Life and Health, a functional medicine clinic in Chapel Hill, North Carolina, where he sees patients with complex autoimmune disorders and other immunologically challenging cases. He has been seeing patients "from everywhere"  since 1992.
Dr Yanuck and colleagues recently published a functional medicine perspective on COVID-19, in the paper "Evidence Supporting a Phased Immuno-physiological Approach to COVID-19 from Prevention through Recovery".
About Dr Dale Bredesen, MD
Prof Dale E. Bredesen, MD, was the first to publish evidence demonstrating that cognitive decline and Alzheimer's could be reversed. His nutrition and functional medicine-based protocol was later the subject of the 2017 best-seller The End of Alzheimer's. Dr Bredesen has been refining the approach ever since; he's been updating us regularly at IHCAN Conferences, and now has a new book, out in August – The End of Alzheimer's Program: The First Protocol to Enhance Cognition and Reverse Decline at Any Age. You'll be among the first in the world to hear his latest  ideas.
Dr Bredesen is internationally recognised as an expert in the mechanisms of neurodegenerative diseases such as Alzheimer's disease. He graduated from Caltech, then earned his MD from Duke University Medical Centre in Durham, North Carolina. He served as chief resident in neurology at the University of California, San Francisco (UCSF) before joining Nobel Laureate Stanley Prusiner's laboratory at UCSF as a National Institutes of Health postdoctoral fellow. He has held faculty positions at UCSF, UCLA and the University of California, San Diego. Dr Bredesen directed the Program on Ageing at the Burnham Institute before joining the Buck Institute for Research on Ageing – the world's first biomedical research institution devoted solely to research on ageing – as its founding president and CEO.

Mental and physical health is fundamentally connected and nutrition has the potential to influence the impact of mental wellbeing including anxiety, depression, stress, trauma, sleep and PTSD.
Research suggests that diet is an important modifiable risk factor for mental health.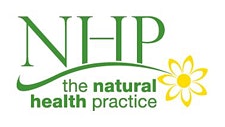 Oxidative stress, inflammation and changes in the gut microbiome are some of the physical effects of stress which can be reduced by changes in diet.
Also research has now shown how important sleep is not only to how well people feel the next day in terms of mood and energy but we now know that not having enough sleep increases the risk of Alzheimer's, type 2 diabetes, cancer and obesity.
Click here or use the button below to register for free:
About Dr Marilyn Glenville
Dr. Marilyn Glenville Ph.D. is the UK's leading nutritionist specialising in women's health and is also a Chartered Psychologist.
She is the author of 16 internationally bestselling books which have sold over one million copies world-wide and have been translated into over 20 languages many of which have become the standard reference books for practitioners.
Marilyn is the former President of the Food and Health Forum at the Royal Society of Medicine, a nutritionist, psychologist, and popular broadcaster who obtained her doctorate from Cambridge University.
She has studied and practiced nutrition for over 35 years with clinics in Harley Street, London, Kent, and Ireland.
Whether your clients have already had the SARS-CoV-2 virus or not, this webinar will present options for consideration on the COVID-19 road to recovery. Whereas the previous webinar (in July, now available online www.riohealthpractitioners.co.uk) looked at mental health effects of COVID-19, this webinar will focus on physiological health effects and suggest prevention strategies for poor immune status and support strategies for improved immune status. We look specifically at the impact of stress on the immune system—including the stress caused by recent infection, as well as 'Lockdown Stress'.

Public interest in health and natural health options increased during the early months of the pandemic. Practitioners may find new and existing clients more open to protocols that address media-covered COVID-19 risk factors relating to weight regulation, blood sugar regulation, inflammation, heart health and overall immune health. Individuals may be confused by media coverage vs official advice over nutrients like vitamin D, vitamin K, and vitamin C. And clients may be interested to know more about botanical supplements, diet and lifestyle options to support immune health and address infections.
As scientists continue to research and learn about the SARS-CoV-2 virus that causes COVID-19, the body of evidence and clinical experience increase. Although much of that research relates to pharmaceutical options, we will explore some of this research that gives insight into mechanisms of action and potential natural protocol for this specific virus. And this research may have wider application for other immune health conditions.
Click here or use the button below to register for free:
About Rose Holmes Registered Nutritionist, mBANT, BSc, Dip.ION, PGCE
Rose Holmes, BSc (Hons), Dip.ION, PGCE, mBANT, CNHC is a Registered Nutritional Therapist with a special interest in chronic illness, circadian rhythm disruption and healthy ageing.  She is the Education and Training Manager at Rio Health and provides training to other practitioners and health professionals on natural therapies. 
Probably never before in history has anything or any event mixed fact, fiction, fear, and confusion like the COVID-19 pandemic of 2019-2020. There already exist numerous ways to reliably prevent, mitigate, and even cure COVID-19, including in late-stage patients who are already ventilator-dependent. Unfortunately, these inexpensive, nontoxic, and highly effective therapies rarely get utilized clinically. In this webinar we will explore several examples of such therapies, categorized as having the ability to prevent, to improve and to cure COVID-19 and other viral syndromes.
• Vitamin C
• Vitamin D
• Zinc
• Magnesium Chloride


• Ozone
• Hydrogen Peroxide
• Hyperbaric Oxygen
• Ultraviolet Blood Irradiation
• Chlorine Dioxide
• Dexamethasone
• Budesonide
• Convalescent Plasma
• Chloroquine and Hydroxychloroquine
• Radiotherapy
Click here or use the button below to register for free:
About Dr Thomas E Levy, MD, JD
Thomas E. Levy is a board-certified cardiologist and one of the world's leading vitamin C experts. He frequently lectures to medical professionals all over the globe regarding the proper role of vitamin C and antioxidants in the treatment of a host of medical conditions and diseases. He has written six books on health-related issues, including Primal Panacea.