Booking is now closed.
This IHCAN Conference is now over, and the rest of the 2018 series is close to selling out, so we recommend you book your place as soon as possible to avoid disappointment.
Enjoy teas, herbal teas, coffee, and seasonal cut fruit during registration.
9.45 – 10.00
Introduction to the day by Ian Craig
Ian Craig MSc CSCS INLPTA is an exercise physiologist, nutritional therapist, NLP practitioner and an endurance coach. He was a competitive middle-distance runner for 20 years and is now a more leisurely runner and cyclist. Ian specialises in Functional Sports Nutrition (FSN), a fast-evolving discipline that considers both health and performance of an athlete from an integrative health perspective.
He is the editor of Functional Sports Nutrition magazine and is conference leader of functional sports nutrition IHCAN Conference. In Ian's home of South Africa, he runs a private nutritional therapy practice in Johannesburg.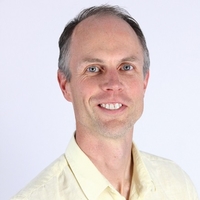 10.00 – 11.00
Ross Austen
Preventing inadvertent doping – Best practice
No athlete in the world wants to accidentally fail a drugs test via supplements.  Believe it or not, in this day and age, this still occurs. Poor practices around supplementation regimes are a real risk to athletes, drug tested personnel and their support staff across the world. The most appropriate measure to reduce the risk of inadvertent doping will be discussed via the following topics:
A review of a number of inadvertent doping cases.
Is there a risk? Surveys have shown incidences of contamination and advertent inclusion in products across the world.
Feeding studies (how low does contamination have to be to fail a drugs test?)
The testing process
The Informed-Sport programme
The information presented aims to inform your practice, to ensure that both you as a practitioner, and your athletes, appropriately manage the risk of inadvertent doping.
About Ross Austen
Ross Austen is a Business Development Manager at LGC Ltd. Ross started his career at LGC as a graduate scientist, focusing on sweat testing and hormonal profiling of athletes ahead of the London 2012 games, in collaboration with UK Sport. Following this, Ross was drafted into the Supplement Testing team within LGC and his day-to-day job shifted to screening nutritional products for the presence of banned substances via mass spectrometry. Following this, Ross moved onto the programme administration side of the business and was responsible for reviewing and ensuring that brands met the stringent requirements of the certification process for Informed-Sport. Ross is now part of the global business development team within Informed-Sport/Choice, with a specific focus on the following territories; UK, Europe, South Africa and India.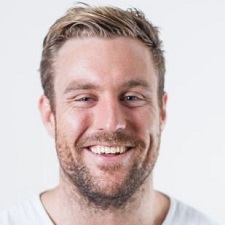 11.00 – 11.30
Refreshments
A short break in the presentation for delegates to enjoy some refreshments.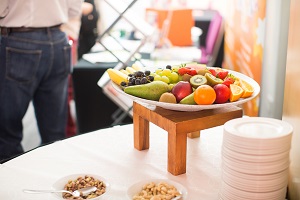 11.30 – 12.30
Dr Samuel Impey
Fuel for the work required: practical application of nutritional periodization in elite cycling
The concept of fuelling with carbohydrates to promote peak performance has been well established since the 1960's. However recent research has begun to show that strategically planning and undertaking some training sessions with low carbohydrate availability can actually enhance the adaptive response to training. This session will explore the concept of manipulating carbohydrate intake around training to maximise adaptation, and look at how this research is being translated practically in elite cyclists.
About Samuel Impey
Dr Samuel Impey completed his PhD at Liverpool John Moores University looking at the potential of periodised nutrition to enhance training adaptation in endurance sports. This was followed by a postdoctoral research post at John Moores examining gender differences in glycogen utilisation during training. Sam has recently moved to the University of Birmingham to undertake a research associate position examining exogenous carbohydrate metabolism. In addition to his research, Sam has been providing nutrition support to a range of athletes and sports including Aerials skiing, Taekwondo, Squash and currently is head of nutrition at Team Wiggins cycling.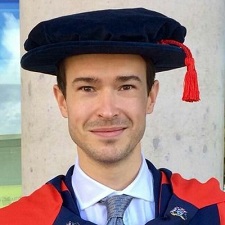 Enjoy a three course gluten-free buffet lunch, with time to network with peers and exhibitors.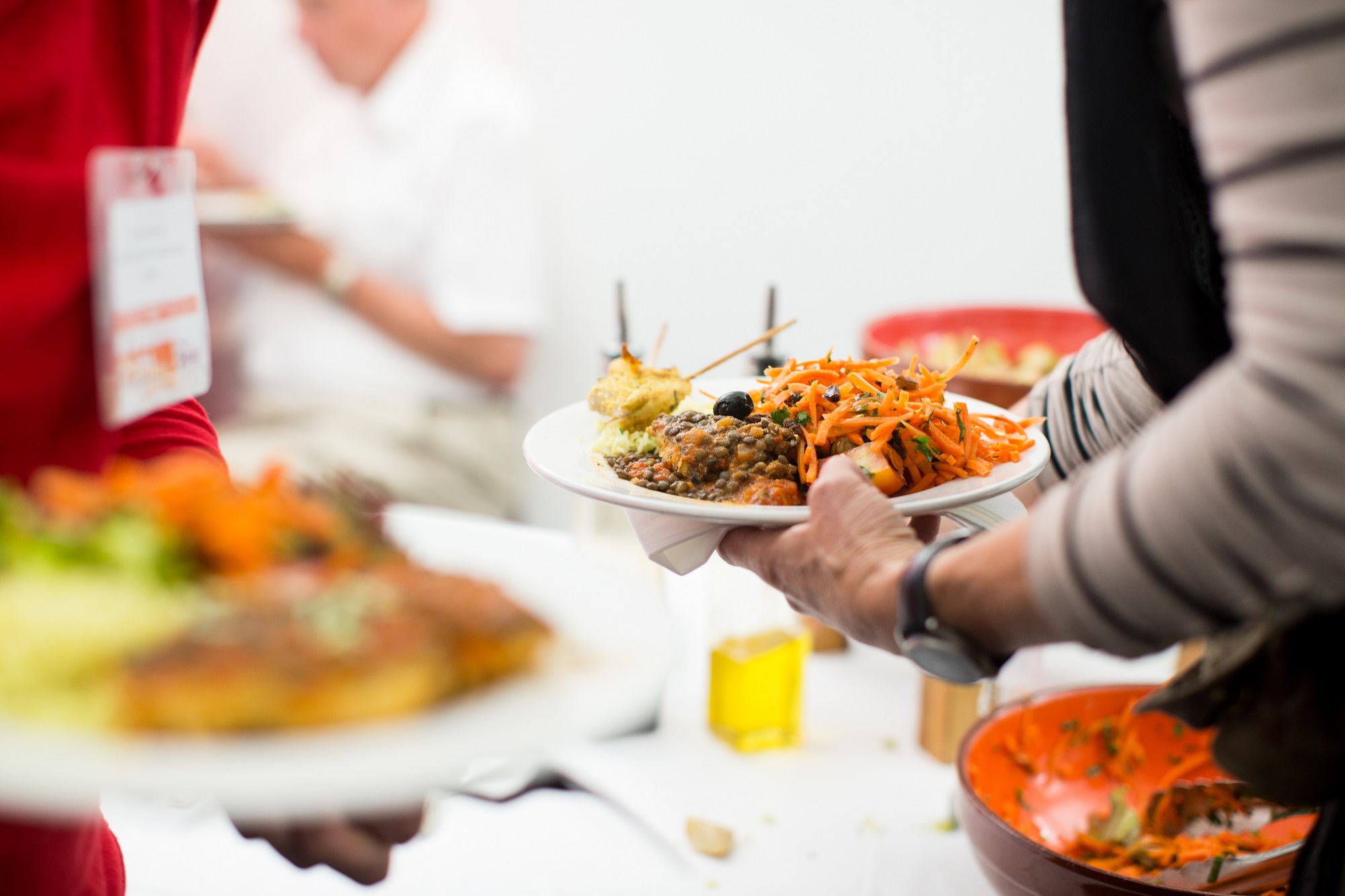 13.30 – 15.00
Paul Chamberlain
Why Athletes DO need supplements
In spite of official advice to athletes that supplements are not necessary, most athletes have at least dabbled and many have elaborate supplement regimes. Nutritional supplements offer the potential for ergogenic effects, but when sports scientists put them through their paces in the lab results can be variable.  However, chasing statistical significance with a single supplement on a specific performance test might be missing the mark. Training will always be the most ergogenic factor for any athlete of any standard. So in this session we will explore the role of supplements in helping athletes to achieve a health base, incorporating them into an overall programme that keeps them healthier for longer periods and thereby supports consistent, high quality training. This session will delve into some recent developments in the science of supplementation for athletes, especially around immune and gut health, with a view to maintaining both consistent health and consistent training.
About Paul Chamberlain
Paul Chamberlain is a Nutritional Therapist and Sports Nutrition Consultant with over 11 years of experience helping people with all kinds of health disorders, and athletes from different sports, to achieve their personal health and performance goals. Paul is also an enthusiastic and energetic speaker who has lectured extensively in the UK and around the world and has written for numerous magazines.
Paul has a unique approach in which he is able to combine his extensive nutritional expertise with Neuro Linguistic programming (NLP) techniques that allow his clients have both the knowledge and motivation to make the changes necessary for optimal health and performance. Paul qualified from the Institute for Optimum Nutrition after many years as partner in a successful health food store and has since been technical director for a major food supplement manufacturer. Paul is also a qualified Master Practitioner of NLP and hypnosis.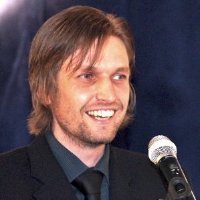 15.00 – 15.30
Refreshments
A short break in the presentation for delegates to enjoy some refreshments.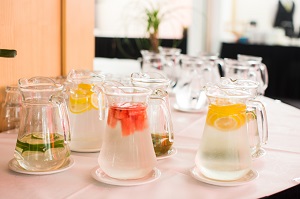 15.30 – 17.00
Renee McGregor
A look into how food trends and food fads can cause a dysfunctional relationship within athletes on the pursuit for optimal performance.
We know that nutrition plays an integral part in athletic performance, ensuring that there is sufficient fuel to train and optimal recovery after. Athletes are always looking for ways to improve and further their progression. While manipulating your diet is key for success, it is important to understand how food trends and food fads can cause a dysfunctional relationship within athletes on the pursuit for optimal performance.
About Renee McGregor
Renee is a leading Performance and eating disorder specialist dietitian with over 15 years' experience working in nutrition. Renee works with elite athletes, coaches and sport science teams to provide nutritional strategies to enhance sport performance and manage eating disorders. She has delivered nutrition support to athletes over the last 2 Olympic and Paralympic cycles and other major international competitions. She is presently working with, Scottish Gymnastics, Team Bottrill, The GB 24 hour running squad, and EA Marathon development squad.
Renee is also the Nutrition Lead for Anorexia and Bulimia Care, a national Eating disorder charity who offer training, on-line learning and advice via their helpline to those struggling with or caring for someone with an Eating disorder.
She is the best-selling author of Training Food, Fast Fuel books. and Orthorexia, When Healthy Eating Goes Bad.
Renee has been invited to speak at several high profile events including Cheltenham Literature Festival, The Stylist Show and Google. She writes for many national publications and is often asked to comment in the national press. She regularly contributes to radio and TV, including News night and BBC 5 Live.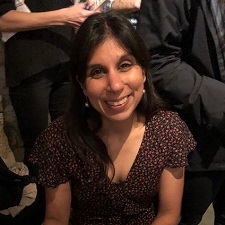 Booking is now closed.
This IHCAN Conference is now over, and the rest of the 2018 series is close to selling out, so we recommend you book your place as soon as possible to avoid disappointment.
Book any of the remaining events for only £95 (inc. VAT), with a multiple booking discount available for booking more than one event and additional discounts available for students and associations.
Book your place before it's too late...