Two approaches to gut, brain and immunity: CBD and the Hybrid Diet for repair and regeneration
23 November 2019, Cavendish Conference Centre, London
Registration opens at 9.30, with the conference finishing at 16.30. The full schedule will be confirmed shortly.
Patrick Holford
SESSION ONE: THE MIND MATRIX – how to reclaim your brain
We are living in space-age times with stone age minds and multi-national companies, from Coca Cola to Costa, Apple to Facebook, have learnt how to get you hooked – literally neurochemically addicted to consuming their products. It parallels the increase in depression, insomnia, suicide and psych drug prescriptions. It's all to do with the brain's dopamine-based 'reward' system.
Our brains have literally been hijacked and the symptoms of depression, anxiety, insomnia, cravings, loss of control and constant cravings are the direct consequences of an intended addiction. Patrick Holford will show you how to unaddict your client's brain, regain control, and claim our natural connection (which is based on serotonin and melatonin) with consequent contentment, clarity of mind and purpose and ability to sleep like a baby and wake up fully charged and refreshed.
SESSION TWO: You are Hybrid
Fat or carbs, plant-based or meat? It's no wonder everyone's confused. Yet, we are designed to run on either carbs/glucose or fat/ketones. We are hybrid. Alternating between the two is the hottest health secret – because something magical happens when we switch between a 'slow' carb and a high fat diet: it sets up a healthy cycle of new cell growth and repair triggering autophagy and body fat is burnt more efficiently, mimicking the natural cycle of feast and famine. Switching regularly between Slow Carbs and High Fat is like nutritional yoga. You become 'carb adapted' – craving less sweet foods, and 'fat adapted' – able to burn and derive energy efficiently from fat. Find out how to apply this to your clients.
About Patrick Holford
Patrick Holford, BSc, DipION, FBANT, NTCRP, is a leading spokesman on nutrition and founder of the Institute for Optimum Nutrition and Food for the Brain Foundation.. He is the author of 40 books, translated into over 30 languages, including his latest book The Hybrid Diet, co-authored with award-winning medical journalist Jerome Burne.
Patrick was involved in groundbreaking research showing that multivitamins can increase children's IQ scores – the subject of a Horizon television documentary in the 1980s. He was one of the first promoters of the importance of zinc, essential fats, low-GL diets and homocysteine-lowering B vitamins and their importance in mental health.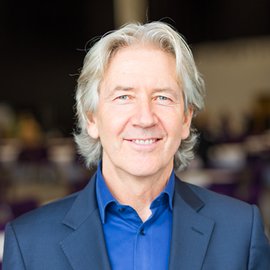 Dr Elisabeth Philipps 
The role of the Endocannabinoid System and CBD in Health and Disease
Cannabis has been used for medicinal and industrial purposes since ancient times but it's only relatively recently that cannabidiol (CBD), a phytocannabinoid prevalent in hemp (Cannabis sativa L.)  has become a major area of interest in the health world. In fact, CBD products are fast becoming a health revolution!
But what exactly is CBD and how does this unique phytonutrient modulate so many areas of health? And are CBD sold as food supplements legal and safe? There are many questions and sometimes confusion that accompany this unique plant extract – in this session Dr Elisabeth Philipps will present the latest research into the endocannabinoid system and how CBD modulates these pathways to influence so many different body systems and affect seemingly diverse areas health including pain and inflammation, sleep, anxiety and emotional health. She will also draw on her clinical knowledge and experience to provide information about choosing CBD products (addressing the entourage effect of CBD oils containing full spectrum hemp phytonutrients versus CBD isolates) and the practical aspects of recommending these products to clients.
About Dr Elisabeth Philipps
Elisabeth is a neuropharmacologist and Functional Medicine nutritional therapist with over 18 years experience. Her extensive academic training includes a BSc (Hons) in Biomedical Science from Kings College London, a PhD in neuropharmacology from Oxford University and a BSc in Nutritional Medicine.
Elisabeth runs a thriving health consultancy (www.hartwellnutrition.co.uk) specialising in nutritional neurology, where she provides expert opinion for private clients, corporate business programmes, the national press and specialist healthcare publications. Elisabeth is also leading consultant for Nutrigold (www.nutrigold.co.uk) co-ordinating their busy technical and educational team, researching and delivering clinical presentations and developing bioavailable and efficacious food supplements. Elisabeth was also instrumental in creating nutrihub online functional nutrition training platform (www.nutrihub.org) where she is now lead content creator and head tutor.
Event Schedule
9.30-10.00: Registration
10.00-11.15: Patrick Holford – THE MIND MATRIX – how to reclaim your brain
11.15-11.45: Refreshments
11.45-13.00: Patrick Holford – You are Hybrid
13.00-14.00: Lunch
14.00-15.00: Elisabeth Philipps
15.00-15.30: Refreshments
15.30-16.30: Elisabeth Philipps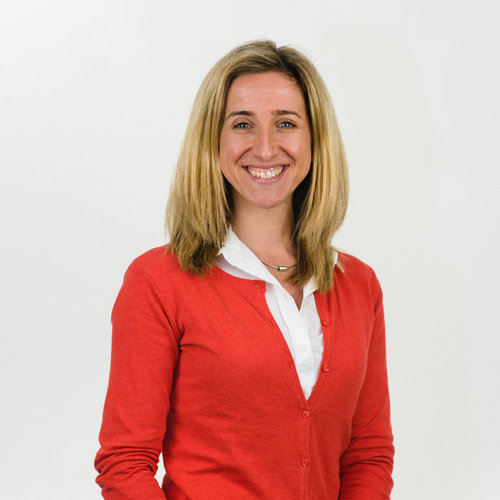 Book your place
Places are limited and often sell out, so guarantee your place before it's too late.
Book your place before it's too late...