Wit's End: personalised nutrition strategies for Alzheimer's, the world's most complex chronic disease
November 2020, 15 May 2021 Saturday 12 June 2021, Cavendish Conference Centre, London
Wit's End: personalised nutrition strategies for Alzheimer's, the world's most complex chronic disease
November 2020, 15 May 2021Saturday 12 June 2021, Cavendish Conference Centre, London
Three course
Gluten-free lunch
---
Wit's End: personalised nutrition strategies for Alzheimer's, the world's most complex chronic disease
Alzheimer's and cognitive decline are complex issues that need multiple-choice answers, not magic bullets. Neurology professor Dr Dale Bredesen, MD, author of The End of Alzheimer's, updates us on his nutrition and functional medicine-based approach that has been clinically proven to reverse cognitive decline and can easily be applied in an integrative health practice.
The full schedule will be confirmed shortly, but conferences normally run from 9.30 to 16.30. 
Dr Dale E. Bredesen, MD,
is internationally recognized as an expert in the mechanisms of neurodegenerative diseases such as Alzheimer's disease. He graduated from Caltech then earned his MD from Duke University Medical Center in Durham, North Carolina. He served as chief resident in neurology at the University of California, San Francisco (UCSF) before joining Nobel Laureate Stanley Prusiner's laboratory at UCSF as a National Institutes of Health postdoctoral fellow. He has held faculty positions at UCSF; the University of California, Los Angeles; and the University of California, San Diego. Dr Bredesen directed the Program on Aging at the Burnham Institute before coming to the Buck Institute in 1998 as its founding president and CEO.
The synopsis will be announced shortly.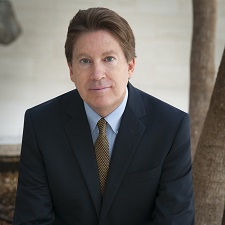 Exhibitors include:
Bio-Kult
BANT
Elenzia
Green People Company
Hifas Da Terra UK
Rio Health
Vitae Health Innovation
Zyto
More to be confirmed in the coming weeks.
Book your place
Places are limited and often sell out, so guarantee your place before it's too late.