SIBO: Getting to the underlying cause, and preventing relapse with prokinetics
12 September 2020, 10 April 2021, Cavendish Conference Centre, London
SIBO: Getting to the underlying cause, and preventing relapse with prokinetics
12 September 2020, 10 April 2021, Cavendish Conference Centre, London

Three course
Gluten-free lunch
---
SIBO: Getting to the underlying cause, and preventing relapse with prokinetics
Naturopathic physician Dr Allison Siebecker, ND, LAc (aka "the SIBO Queen") is the integrative health world's leading expert on small intestinal bacterial overgrowth (SIBO), which has become the "new Candida" – and is turning out to be just as difficult to deal with. Practitioners struggle with diagnosis, treatment and relapses: Dr Siebecker has answers you can immediately use in practice.
IHCAN contributing editor Ben Brown, ND, is a naturopath and nutritionist noted for his epic evidence reviews, who has become the UK's most popular CPD educator. He is author of The Digestive Health Solution and has been published in scientific journals. Ben is an advisor to the BCNH College of Nutrition and Health where he is also a lecturer. Ben specialises in cooking down dense nutrition research into tools you can use.
The full schedule will be confirmed shortly, but conferences normally run from 9.30 to 16.30. 
Session one: SIBO: getting to the underlying cause
Not all SIBO is the same. Knowing the underlying cause of your client's individual SIBO problem is key to helping them heal once and for all.
Dr. Siebecker will demystify the underlying causes of Small Intestine Bacterial Overgrowth and explain what goes wrong in the body to allow SIBO to occur as well as how diseases, medications and genetic factors lead to SIBO. Topics will include the migrating motor complex, adhesions and other physical issues, food poisoning pathophysiology and more. Clinical checklists, charts and pearls included.
Learning Objectives:
Understand the underlying causes of SIBO
Describe the common risk factors that can lead to SIBO
Identify common risk factors/causes of SIBO in the clinical setting
---
Session two: Preventing SIBO relapse with prokinetics
Most people have never heard of prokinetics – and they definitely don't know that these are the #1 tool for keeping SIBO in remission. Learn how to choose the right prokinetic for your clients.
Prokinetics stimulate and coordinate gastrointestinal motility. They can be used for symptomatic relief for multiple digestive symptoms such as acid reflux, nausea, bloating and constipation. Prokinetics are a standard therapy for motility disorders like gastroparesis, systemic sclerosis and SIBO. While some prokinetics have safety issues, many are safe. We'll cover both pharmaceutical and natural options, including: mechanisms of action, safety, dosing, logistics, and practical clinical tips.
Learning Objectives
-Understand when and what to use prokinetics for
-Differentiate among both pharmaceutical and natural options
-Be able to apply prokinetics in the clinical setting
About Dr Allison Siebecker, ND, LAc
Allison Siebecker, ND, MSOM, LAc, is instructor of Advanced Gastroenterology, as well as former Medical Director and Co-Founder of the SIBO Center for Digestive Health at the National University of Natural Medicine (NUNM). She is IBS faculty for the GI Health Foundation and is the Co-Founder of the NUNM SIBO Symposium and GI Conference- continuing education for physicians. She has specialized in the treatment of SIBO since 2010, is an award winning author and the creator of the free educational website siboinfo.com.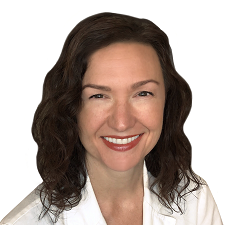 Ben Brown is a naturopath, nutritionist, science writer and speaker. He is author of The Digestive Health Solution and contributes regularly to industry magazines and scientific journals. Ben is Editor of the Journal of Orthomolecular Medicine, Contributing Editor of Integrative Healthcare and Applied Nutrition, Director of Clinical Education for Pure Encapsulations (UK), and is on the Advisory Board of the BCNH College of Nutrition and Health where he is also a lecturer. He regularly features at public speaking events and international conferences.
The synopsis will be announced shortly.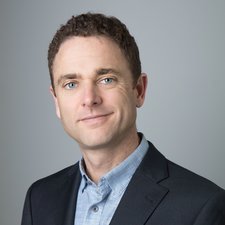 'Adaptive Health – A Paradigm Shift'
What is health, really, and how able are we to step outside the diagnostic, allopathic model and look at it truly holistically? Health is a state of consonance with our environment, and our ability to dynamically adapt to it dictates our state of wellness. Chris Newbold argues for a reset in our perspective, to ensure we take an 'ecological' approach to health. Using real clinical examples, he will outline how looking at how understanding the complex interactions between genes, the environment and our complex system adaptations is the key to successfully supporting wellbeing.
About Chris Newbold Nutritional Therapist BSc, DipCHEd Nut
Chris is a nutritional therapist and lecturer with over 16 years' experience, who worked in the NHS before moving over to natural therapies. Utilising his wide variety of healthcare experience, he ran a busy clinic in Birmingham, practising naturopathic, holistic nutrition with clients with a range of complex disorders before starting work for BioCare as a technical advisor in 2006. He is now Head of Nutrition Strategy, developing innovative nutrition concepts, new products, and BioCare's extensive education programme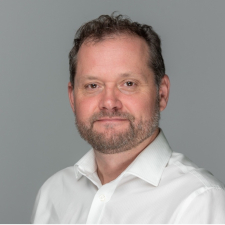 Exhibitors include:
BioCare®
Bio-Kult
Functional Gut Diagnostics
Green People
Pure Encapsulations
More to be confirmed in the coming weeks.
Book your place
Places are limited and often sell out, so guarantee your place before it's too late.