'Feeding the gut: health through microbiome modulation'
21 May 2016, Cavendish Conference Centre, London
Enjoy teas, herbal teas, coffee, and seasonal cut fruit during registration.
A short introduction to 'Feeding the gut: health through microbiome modulation'.
Modern Diets, Dysbiosis and Inflammatory Disease: Personalised Nutritional Microbiota Restoration
Ecosystem destruction, mass extinction and loss of biodiversity is destroying the environment, no, we are not talking about the Earth, but your gut bacteria. Recent discoveries indicate that the western gut microbiota is dysbiotic – with an expansion of harmful microbes and loss of diversity – even in healthy individuals. Dysbiosis-driven immune interactions seemingly cross all medical disciplines and are linked to illness ranging from gastroenterological disease to mental illness. So it is vital that we understand the aetiology and the factors responsible for dysbiosis. One of the most potent ways to improve the composition, diversity, and metabolic functions of the microbiome is with individualised nutritional interventions, and this talk takes us into recent discoveries that are translating into new, personalised clinical approaches that will change the way you think about the microbiota.
About Ben Brown
Ben is a naturopath, science writer and speaker. He is on the advisory board and a lecturer at the UK College of Nutrition and Health (BCNH) and guest lectures at various educational institutions and in university settings. Ben regularly speaks at major conferences and delivers courses on integrative medicine for health care professionals.
Throughout his career Ben has had extensive clinical experience, maintaining a private practice in Australia and in London, England. He has also worked in nutraceutical research and development for a number of leading global companies and served on advisory boards for integrative medical clinics and wellness services.
An established science writer, Ben frequently contributes to peer reviewed scientific journals, is Associate Editor for CAM Magazine the UK's primary journal for integrative health professionals and author of The Digestive Health Solution.
Ben's tertiary qualifications are in in naturopathic medicine, a distinct profession of primary health care that integrates conventional clinical medicine and diagnostics with functional pathology and a broad range of natural therapies including therapeutic lifestyle change, mind-body therapies, nutritional and herbal medicines.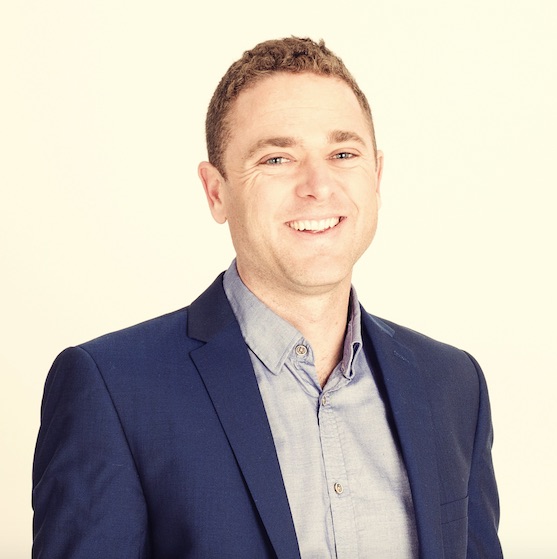 11.10 – 11.40
Refreshments
A short break for delegates to enjoy some refreshments.
11.40 – 12.50
Kiran Krishnan
The Current Understanding of the Human Microbiome, its origin, development, form and function as it relates to human health and wellness.
An overview on the different strategies on probiotic bacteriotherapy and an introduction into the role of commensal spore based probiotics.
You are more bacteria than you are human with 10 trillion human cells outnumbered by over 100 trillion bacteria cells in and on your body. The human genome contributes just 1% genetic material to daily metabolic function compared to the 99% that is contributed by the microbiome. Understanding the form and function of the human microbiome is critical to understanding the human condition and the etiology of most common illnesses.
Topic overview:
The latest understanding on the form and function of the human microbiome
The development and establishment of the human microbiome and factors that disrupt optimal development.
How the microbiome controls the immune system, the brain, the endocrine system and nutrient production.
Factors that affect the development of a healthy microbiome and strategies to improve disease outcome by improving diversity of the bacterial flora.
Strategies for probiotic therapy – reseeding vs. reconditioning.
The role of transient, commensal spore based probiotics in bacteriotherapy.
About Kiran Krishnan
Kiran Krishnan is a Research Microbiologist and has been involved in the dietary supplement and nutrition market for the past 16 years. He comes from a strict research background having spent several years with hands-on R&D in the fields of molecular medicine and microbiology at the University of Iowa. Mr. Krishnan earned his Bachelor of Science degrees in Microbiology at the University of Iowa; his undergraduate education was followed up with post graduate research in Molecular Biology and Virology. He left University research to take a position as the U.S. Business Development and Product Development lead for Amano Enzyme, USA. Amano is one of the world's largest suppliers of therapeutic enzymes used in the dietary supplement and pharmaceutical industries in North America.
Kiran also established a Clinical Research Organization where he designed and conducted over a dozen human clinical trials in human nutrition. Kiran is also a co-founder and partner in Nu Science Trading, LLC.; a nutritional technology development, research and marketing company in the U.S. Dietary Supplement and Medical Food markets. Most recently, Kiran is acting as the Chief Scientific Officer at Physician's Exclusive, LLC. and Microbiome Labs. He is a frequent lecturer on the Human Microbiome at Medical and Nutrition Conferences. He conducts the popular monthly Microbiome Series Webinars through the Rebel Health Tribe and has been a guest speaker on several Health Summits as a microbiome expert. He is currently involved in 3 novel clinical trials on the probiotics and the human microbiome.
Kiran brings his extensive knowledge and practical application of the latest science on the human microbiome as it relates to health and wellness.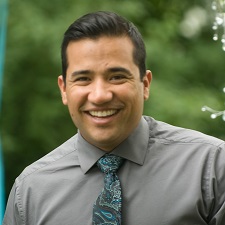 Enjoy a three course gluten-free buffet lunch, with time to network with peers and exhibitors.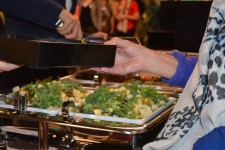 14.00 – 15.30
Dr. Tom O'Bryan
The Neurological UnderBelly of the Gluten Free Lifestyle: Potential Benefits. Devastating Dangers
In the first presentation on such a critical topic, Dr Tom O'Bryan will address why there is increased mortality on a gluten free diet. This presentation will look at the frightening statistics worldwide on increased mortality for a gluten related disorder, with and without a gluten free diet.
Dr O'Bryan will discuss treatment protocols to arrest the increased morbidity and mortality for some on a gluten free diet, and the biomarkers to identify whether one's protocols are effective in reducing the risk in patients.
About Tom O'Bryan
Dr. Tom O'Bryan is an internationally recognized speaker and workshop-leader specializing in the impact of celiac disease (CD) and non-celiac gluten sensitivity (NCGS), and the development of autoimmune conditions. He is a 'Sherlock Holmes' for chronic disease and metabolic disorders and a clinician par excellence in treating health conditions from a Functional Medicine perspective. He holds teaching faculty positions with the Institute for Functional Medicine and the National University of Health Sciences, and he is always one of the most respected, highly-appreciated speakers.
Dr. O'Bryan is on a mission to educate patients and healthcare practitioners across the globe about the many possible manifestations of non-celiac gluten sensitivity and celiac disease, and why patients with gluten-related disorders require treatment programs which go beyond just a gluten-free diet.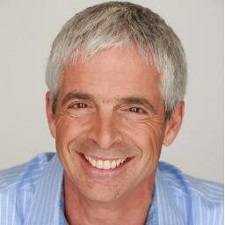 15.30 – 16.00
Refreshments
A short break for delegates to enjoy some refreshments.
Delegates get the chance to have their questions answered by our three speakers in the Q&A session.
'Feeding the gut: health through microbiome modulation' will finish at 16.30
This Event is Over
This CAM Conference in collaboration with BANT is now over. To order the CPD accredited post-show downloads, please click the button below.