9.30 – 10.00
Registration
Enjoy teas, herbal teas, coffee, and seasonal cut fruit during registration.
10.00 – 11.00
Pete Williams
A marathon-induced cytokine depression
A functional medicine approach relies on its ability to seek a robust timeline of events, that may lead to answers to a patient's illness. Identifying antecedents, triggers and mediators is a key component to resolving and understanding your patient. This case study of depression, which was most likely induced by a marathon event, is one such case of finding the invaders, pugging the walls, and restocking the defences.
About Pete Williams
Pete is an Exercise Physiology and Medical Science graduate of Liverpool and Sheffield Universities. Pete is a Certified Strength and Conditioning Specialist through the National Strength and Conditioning Association of America. He is a Fellow of the Royal Society of Medicine and the youngest recipient of the Lifetime Achievement Award given by the UK Register for Exercise Professionals. Pete is part of the 2013 cohort of IFM Certified Practitioners and is considered a "Clinical Innovator" by the Institute for Functional Medicine.
Pete has a private practice in central London where he specialises in Lifestyle Medicine within a Functional Medicine framework. He is also interested in optimal ageing, specifically the influence of exercise and genomics on ageing. He is an internationally recognised thought leader in applying the Functional Medicine model to health and fitness and lives in London with his wife and two boys, Tom and Jesse.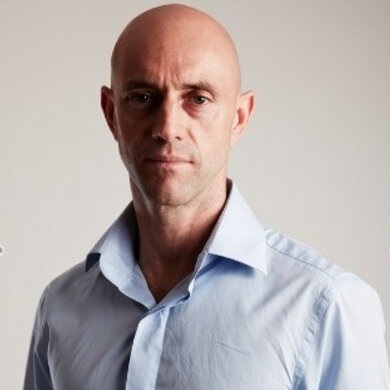 11.00 – 11.30
Refreshments
A short break for delegates to enjoy some refreshments and to network with peers and exhibitors.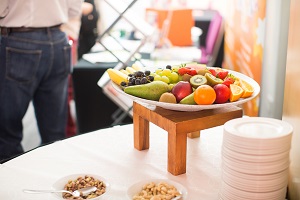 11.30 – 12.30
Alessandro Ferretti
Why metabolic preferences cannot be standardised in athletes
In recent times, we have seen numerous attempts to define the perfect and most effective diet, not only in sporting performance, but in any field. Along the way, we have repeatedly come across bad science, bias of various types, and similar studies revealing diametrically opposite findings.
Alessandro will go through some of his successes and failures to highlight a potential personalised approach of investigation, sharing scientific papers he has been involved with, and his clinical research data and their applications. The reality is that many of the individuals that we work with will not fall into the 'mean' of a scientific study and will display very different metabolic behaviours from others in the same study. These recent findings challenge the prevailing nutritional paradigms within sporting performance and or health.
About Alessandro Ferretti
Alessandro graduated from the Institute of Optimum Nutrition in 2001 and formed Equilibria Health Ltd in 2004. With a growing team of Nutritionists and a Medical Doctor, Equilibria Health is now recognised as one of the UK's leading providers of nutrition education.
Alessandro personally delivers postgraduate seminars & master classes for selected, high quality supplement manufacturers and retail chains. In addition, Equilibria Health Ltd have also instigated an ambitious programme of clinical workshops which has been consistently well received.
In the last two years, Alessandro has developed a mentoring arm to the Equilibria business. Providing support for recent graduates or disillusioned practitioners, Alessandro spends 1:1 time with clients helping them to find direction and success in their chosen career.
Alessandro practices from the Centre for Health and Human Performance (CHHP) at 76 Harley Street, London, and at Tudor Medical Group in Stratford Upon Avon. Over recent years, he has received two nominations for CAM Best Practice Award for clinical excellence.
The Centre for Health & Human Performance is an exclusive multi-disciplinary centre with over 30 specialists taking the client on a holistic journey of assessment, diagnosis, and treatment – using conventional and advanced medical care. At present Alessandro is working alongside the doctors and professors at CHHP researching a group of diseases including obesity. Merging his nutritional findings with those of the medical team, the long term aim is to develop the project into a format that could be presented on a large scale.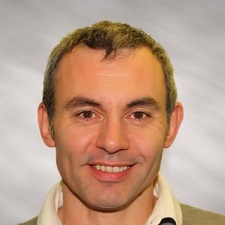 Enjoy a three course gluten-free buffet lunch, with time to network with peers and exhibitors.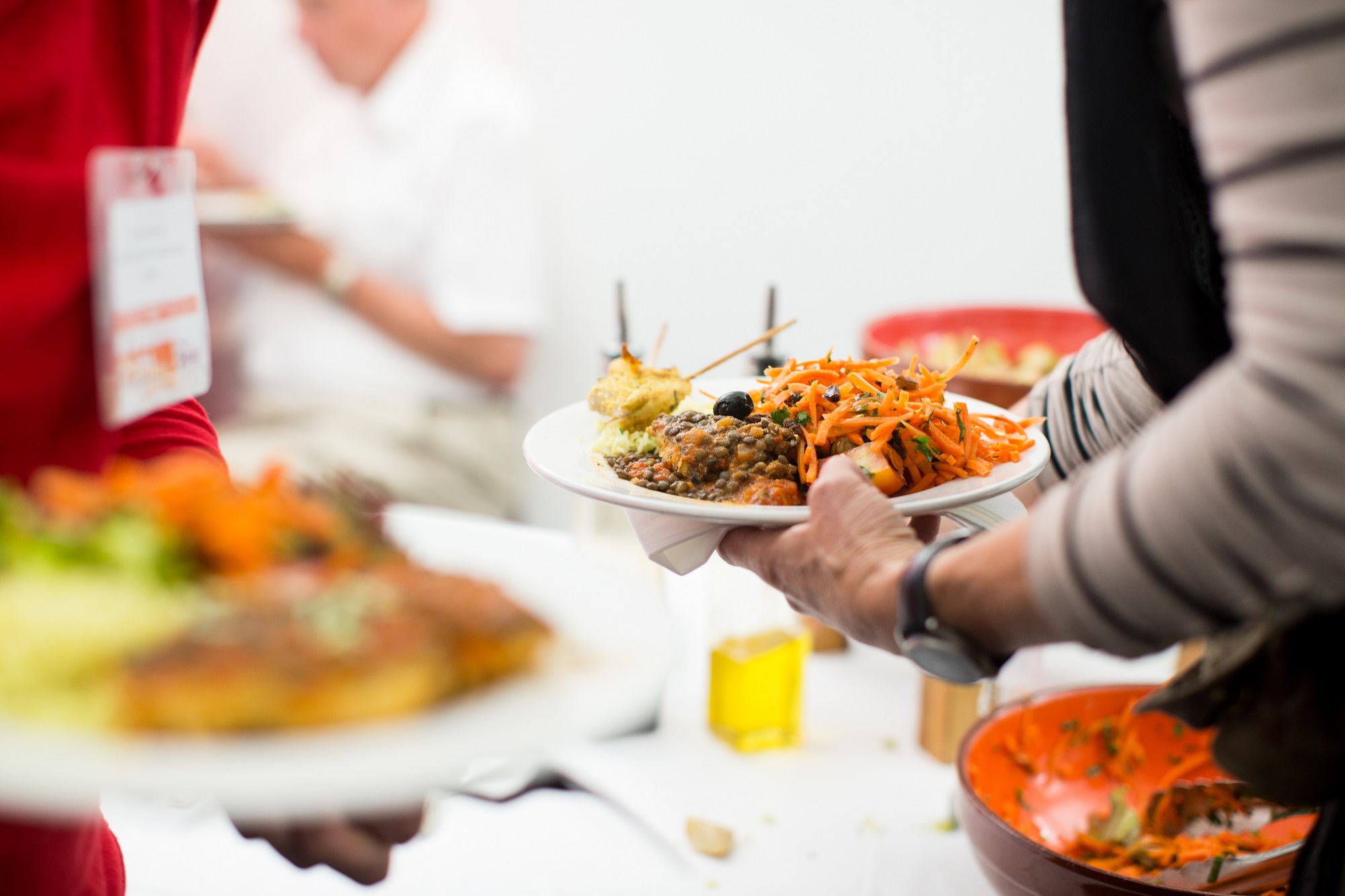 13.30 – 15.00
Dr Tamsin Lewis
Tribulation to Triumph
Learnings and Practical Application from the journey of a professional athlete and medical Doctor.
Dr Lewis will highlight how she overcame some key personal health and hormonal problems to excel in sport, winning Ironman UK at age 34, and then to become a Mum and successful entrepreneur. She will then take a deep dive into a couple of athlete case histories, showing how diagnostic testing can detect and help dictate treatment. With a comprehensive adrenal and sex hormone test, in conjunction with advanced blood and stool biomarker analysis, her aim is to really get to the root cause of fatigue, underperformance and suboptimal health. In her presentation, she aims to bring the test data to life so that one can understand the reasons for testing and why 'norms' often do not apply to athletic populations.
About Dr Tamsin Lewis
Medical Doctor (Kings College, London) and former elite triathlete, Dr Tamsin Lewis has a specialist interest in 4P medicine: Preventative, Proactive, Personalised and Predictive.
After years of running a performance health consultancy – www.curoseven.com – Dr Tamsin has recently joined forces with omixy.com which brings your bio-data to life through smart technology, making understanding, engaging and creating a strategy for health both now and in the future seamless and highly personalised.
Dr Tamsin has overcome a number of personal health issues and under-performance syndrome to become an Ironman triathlon winner, successful business woman and mum. Denoting herself a 'people puzzler', reflecting her predilection to engage with difficult 'cases', one of her main interests lie in the diagnosis and management of endocrine dysfunction in athletes and bio-similar hormone replacement.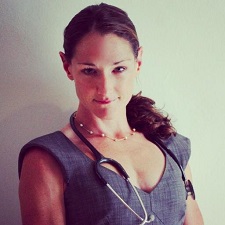 15.00 – 15.30
Refreshments
A short break in the presentation for delegates to enjoy some refreshments.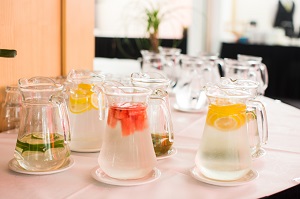 15.30 – 17.00
Laurent Bannock, DProf(c), MSc, FISSN, CSCS, SENr
Science to Practice – toward an epistemology of expert practice in performance nutrition
Epistemology, the nature and scope of knowledge and justified belief, is important because what we think we know tends to determine our choices and actions, our preferences, and the recommendations we give to our clients. Greater understanding and greater levels of knowledge can be achieved if we are are able to identify/source knowledge produced in the context of its application. Theory and skills are obviously important in practice, but understanding the layered contexts of knowledge and the contexts in which they are or are not relevant, provides the kinds of contexts of choice expert practitioners ultimately must make. Drawing upon Laurent's doctoral research, and utilising real-world exemplars from daily practice in performance nutrition and exercise physiology, delegates will be taken on a journey from science to practice.
About Laurent Bannock
Laurent is the founder and director of Guru Performance LTD, an Exercise Physiology and Performance Nutrition Consultancy and Institute, with over 25 years of practitioner experience in the fields of nutrition, fitness and performance. He currently acts as a consultant to a variety of professional sports teams, recreational & elite level athletes, and the military. Laurent is a Registered Sports and Exercise Nutritionist (UK SENr High Performance), a Certified Sports Nutritionist (ISSN), a is a Certified Strength and Conditioning Specialist (NSCA). His academic qualifications include a Master of Science degree in Exercise Science and Health Promotion from California University of Pennsylvania (USA), and a Post Graduate Certificate in Strength & Conditioning from Middlesex University (UK), where he is also a Professional Doctorate candidate (DProf) in Exercise Physiology and Performance Nutrition (expected early 2017).
In the past decade or so Laurent has managed to rapidly up-skill and evolve to his current level of expertise from his original career as a PT and S&C coach of many years (which started in the early 1990's) to now being a well-known practitioner-researcher and educator in the field of Applied Sports & Exercise Nutrition, with a number of publications in peer reviewed journals, and is the host of the highly acclaimed 'We Do Science' Podcast. Laurent plays an active role in supporting his profession and fellow professionals in any way he can and is currently serving as a member of the registration panel of the UK Sport and Exercise Nutrition Register (SENr). He is also a Fellow of the International Society of Sports Nutrition (ISSN), sits on the advisory board of the ISSN and is also a member of the editorial review board of the Journal of the International Society for Sports Nutrition. Laurent also serves as an expert reviewer for the European Journal of Sports Sciences, and the International Journal for Sports Nutrition & Exercise Metabolism. Laurent is a highly experienced educator & lecturer and is the program director (and founder) for the international ISSN Diploma post graduate program, as well being a senior lecturer and program leader for the MSc Sport & Exercise Nutrition program at Middlesex University, London.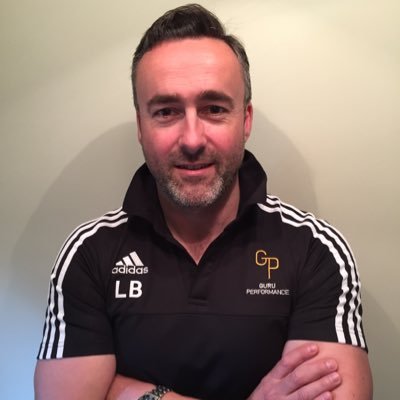 The 'Functional Sports Nutrition' IHCAN Conference will finish at 17.00
Booking is now closed
This IHCAN Conference in collaboration with BANT is now over, and the rest of the 2017 series is sold out.
*To add yourself to the 18 November 'Ageing' conference waiting list, click the button below.*
Book your place before it's too late...