Virtual Event - Saturday
19 November 2022
The IHCAN Conferences return for 2022 with a stellar line-up of internationally-recognised and respected speakers tackling the hottest topics in complementary and integrated health and nutrition.
Expert speakers
We bring internationally-recognised experts in integrative health and nutrition to you.
CPD accredited
We apply for CPD accreditation from BANT, the NNA and the ANP for every event.
4.5 CPD hours (application pending)
A huge expo
The UK's leading product and service suppliers bring their special show-only offers and discounts exclusive to our attendees
Although live education is back and more exciting than ever, we know how well-received online IHCAN education has been over the past 18 months, so that's why it's here to stay!
We've got world-class speakers and, thanks to a bespoke bit of techno-wizardry, you'll enjoy a virtual expo featuring specialist practitioner suppliers as well as short break-out sessions and online networking.
A fan-favourite at previous in-person IHCAN Conferences, Dr Deanna Minich, PhD, returns. Deanna will discuss the importance of colourful, plant-based foods to physical and mental health and review published research studies supporting the idea. She'll explore the connection of healthy eating, reducing risk for chronic disease, and the food-mood relationship according to a "colour code" (Minich, Journal of Nutrition and Metabolism, 2019). She'll provide practical strategies for personalising protocols to peoples' needs. 
We're working hard on the full schedule, but the event will start at 10.00 and finish at 16.30.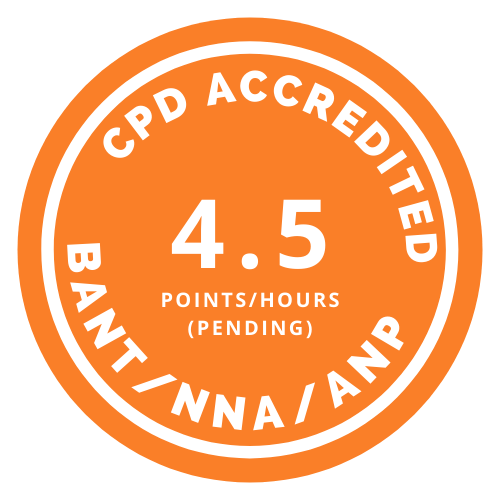 How is it different to the IHCAN Conference Webinars?
Using a brand new, bespoke, virtual conference and expo platform, the IHCAN Conferences Virtual Event is a whole-day event with multiple live sessions and a virtual exhibition – bringing the "in-person" conference experience direct to your device.
How does it work?
We're using a bespoke virtual conference and expo platform – you don't need to  download any additional software and it will work on every device.
It works best on Google Chrome or Mozilla Firefox and we recommend you make sure your browser is up-to-date.
Alternatively, for mobile there's a simply app to download.
We'll send you access details two weeks before the event.
'Eating the Rainbow: The Science and Clinical Application of Phytonutrients'
Over the past decades, thousands of published studies have amassed supporting recommendations to consume fruits and vegetables for physiological and psychological health. Newer research has emerged to suggest that these plant-based foods contain a plethora of not only vitamins and minerals, but perhaps, most importantly, phytonutrients. Even though eating fruits and vegetables is a well-known feature of a healthy dietary pattern, population intakes continue to be below recommended levels. To encourage patients to include more fruits and vegetables into their diet and lifestyle, an "eat by colour" approach is proposed in this presentation.
Dr Minich will discuss the importance of colourful, plant-based foods to physical and mental health by explaining the nutritional content of a variety of colourful foods, as well as reviewing published research studies on this topic. The connection of healthy eating, reducing risk for chronic disease, and the food-mood relationship will be explored according to a 'colour code' (Minich, Journal of Nutrition and Metabolism, 2019). Practical strategies and practice for clinical implementation for personalizing protocols to peoples' needs will be provided.
Objectives:
To learn the science to support the inclusion of plant-based foods for reducing chronic disease risk
To understand how the colours of plant foods coincide with their functionality in the body
To apply concepts learned from the benefits of eating plant foods into clinical practice
About Dr Deanna Minich
Dr. Deanna Minich is a nutrition researcher, educator, and functional medicine-trained clinician with a unique approach to nutrition that combines physiology and psychology. She has served on the Institute of Functional Medicine's Nutrition Advisory Board and curriculum committee, in addition to being a faculty member, teaching nutrition for the Advanced Practice Module for Environmental Health. She currently serves on the Board of Directors for the American Nutrition Association and is President of the American College of Nutrition. Her academic background is in nutritional science, including a Master's Degree in Human Nutrition and Dietetics from the University of Illinois at Chicago (1995), and a Ph.D. in Medical Sciences (Nutrition) from the University of Groningen in The Netherlands (1999). In conjunction with her academic degrees and extensive teaching experience at the university level, she is a Fellow of the American College of Nutrition and a Certified Nutrition Specialist. Dr. Minich has over twenty years of experience working in both the food and dietary supplement industries, and has more than forty published scientific articles in journals such as Nutrients, Journal of Nutrition and Metabolism, and Nutrition Reviews. She teaches for the graduate program (MS) in Human Nutrition and Functional Medicine at the University of Western States and serves as advisor to various food, academic and health organizations. She is the author of six books on nutrition, wellness, and psychology, and is passionate in helping others to live well using therapeutic lifestyle changes. Visit her at: www.deannaminich.com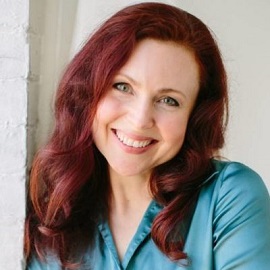 Title to be confirmed
Robyn Puglia. FdSc DipION. mIFM. IFMCP is a Nutritional Therapist and IFM Certified Functional Medicine Practitioner.
Robyn and her team have a busy virtual clinic, specialising in Autoimmune Disease, Gluten-Reactive Disorders including Coeliac Disease, Complex Cases and Unexplained Illness.
As well as clinical practice, Robyn is co-founder and director of The Applied Functional Medicine Mentoring Program, and has various education and practitioner support roles across the industry that keep her in touch with and supporting nutrition and FM practitioners.
Robyn is a well regarded speaker and lecturer in the UK, presenting on Autoimmune Disease, Gut Health, complex biochemistry and clinical case studies.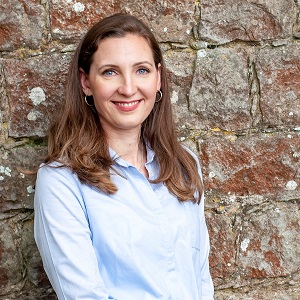 One speaker to be confirmed
Exhibitors include:
Demand for "stands" is high and we're adding new companies as fast as we can organise virtual space, so keep checking back, but some of the suppliers confirmed so far include:
EnteroMed – PLATINUM SPONSOR
Bio-Kult
BodyBio
Institute for Optimum Nutrition
Naturopathic Nutrition Association
The Nutrition Network
IHCAN magazine
They're all showcasing their new products, latest research and show-only offers.
Not been to a virtual event before? Here's a snippet from our event in February 2022. 
Book your place
Places are limited and often sell out, so guarantee your place before it's too late.