'Feeding the brain: nutrition for bullet-proof neuroimmunity'
10 September 2016, Cavendish Conference Centre, London
Enjoy teas, herbal teas, coffee, and seasonal cut fruit during registration.
A short introduction to 'Feeding the brain: nutrition for bullet-proof neuroimmunity'.
9.55 – 11.10
Miguel Toribio-Mateas 
Keeping the brain young: using the Mediterranean diet as a naturally occurring model for neuroprotection.
Food is intertwined with human evolution and genetics in a way that can be thought of as "information for the epigenome". An overwhelming body of evidence documents the mechanisms whereby nutrients are able to modulate vital cellular functions such as apoptosis, detoxification, and appropriate gene expression/response, all of which are key for effective neuroprotection, and particularly for the prevention and treatment of cognitive decline. [expand title="Read more…"]
Miguel, who was born in Spain and lived there until the age of 21, will be drawing from his first hand experience of the various dietary patterns seen across the wide geographical area around the Mediterranean Sea and that are described as the "Mediterranean diet", a way of eating that's generally rich in vegetables, fruit, olive oil, legumes, whole grains and fish. A vast amount of research suggests that adults in countries where variations of the Mediterranean diet is prevalent show signs of slower cognitive decline and reduced risk of mild cognitive impairment (MCI), along with a reduction in the severity of cognitive decline brought about by normal brain ageing and the more-serious memory problems caused by dementia and/or Alzheimer's disease. At this talk Miguel will provide delegates examples of how a healthy Mediterranean diet can be used as a naturally occurring model for neuroprotection, translating the benefits of a Mediterranean-style diet into an evidence-based model for brain protection and cognitive enhancement that includes both foods and multiple food supplements. [/expand]
About Miguel Toribio-Mateas
Miguel Toribio-Mateas is known for his public profile as Chairman of the British Association for Applied Nutrition and Nutritional Therapy (BANT) and media presence, both social / online and print. Miguel is a leading lecturer, author and researcher who specialises in clinical neuroscience and healthy ageing, a popular subject he's covered in peer reviewed publications and international events, from London to Silicon Valley. Migue's talk will focus on nutritional neuroscience and how certain nutrients help keep brain ageing at bay. Visit his website at https://miguelmateas.com.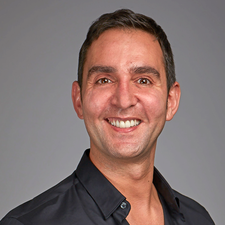 11.10 – 11.40
Refreshments
A short break for delegates to enjoy some refreshments.
11.40 – 12.50
Dr Francisco (Paco) Molina-Holgado
Crosstalk between endocannabinoid signalling and the immune system in brain repair.
It has long been accepted that our brains are incapable of regeneration. From birth, neurodegeneration is a long, downward process towards senility. Yet recent studies have established that adult mammalian brains maintain some discrete regions of neurogenesis, with the capacity to generate functional neurons, but the mechanisms of actions are still poorly understood. Thus, the endocannabinoid system, which has neuroprotective and immunomodulatory actions mediated by different signalling cascades in the brain could assist the process of proliferation and differentiation of embryonic or adult neural stem cells. [expand title="Read more…"]
Embryonic/adult neurogenesis is at present one of the most exciting phenomena in neuroscience, but lack of understanding about how it works has made it difficult to understand why neurogenesis fails, and hence identify the missing factors that would form the basis for both induction and implantation of cell-based therapies. Such therapies could be beneficial towards reversing/treating all manner of neurodegenerative diseases as well as providing an important insight as to how the brain functions. My presentation will discuss the latest advances in the field of cannabinoid signalling and brain repair. In addition, I will explore the potential of the brain endocannabinoid system as a valid pharmacological target for brain repair in neurodegeneration. [/expand]
About Dr Molina-Holgado
Paco's experience includes a Readership in Neuroscience in London, followed by the leadership of multidisciplinary groups of academic staff and technicians in the areas of biomedicine and neuroscience, with over 20 years of experience in the academia and pharmaceutical industry, across four different UK-based universities (Manchester, Cambridge, King's College London and Roehampton).
For the past four years he has been the head of the Biomedical Science programme at University of Roehampton in London (UK's most research-intensive modern university, REF 2014). The main interest of his laboratory is endocannabinoid (eCB) signalling in neurogenesis, and in particular the role that eCB signalling plays in modulating neuroimmune interactions that lead the proliferation, migration and differentiation of neural progenitors.
He is a molecular and cellular neuroscientist working in the field of neural stem cell biology, epigenetics and brain repair. His research career to date has focussed on the dynamic relationship between the immune system and the central nervous system in the regulation of brain repair. He also has an interest in drug discovery and translational aspects of neuroscience.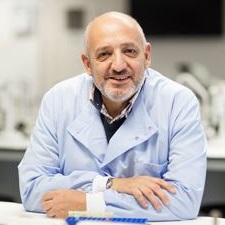 Enjoy a three course gluten-free buffet lunch, with time to network with peers and exhibitors.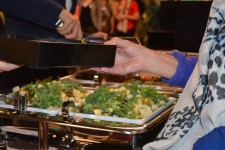 14.00 – 15.30
Dr Dale Bredesen
The First Effective Treatment for Alzheimer's and MCI
Alzheimer's disease affects over 5 million Americans and 30 million people globally, and led to the passage of the National Alzheimer's Project Act (NAPA) in 2011. Unfortunately, there has been no truly effective treatment for Alzheimer's disease; thus there is an urgent need for effective treatment for AD and its precursor, MCI (mild cognitive impairment). [expand title="Read more…"]
In research into the fundamental mechanisms underlying neurodegeneration, we identified a "plasticity network" that involves over 40 members, and which is chronically imbalanced in Alzheimer's disease. Analogous to the imbalance in osteoblastic vs. osteoclastic signaling that occurs in osteoporosis, the critical mediators of synaptoblastic vs. synaptoclastic signaling—literally, of memory formation and maintenance vs. forgetting and synaptic reorganization—are affected in AD and MCI. Therefore, instead of treating cognitive decline with a pill, we took a personalized programmatic approach, addressing all of the identified signaling and structural components of the network. Using this approach, we have observed unprecedented improvements in both subjective and objective measures of cognition in patients with early Alzheimer's disease and its precursors, SCI (subjective cognitive impairment) and MCI (Bredesen, Aging 2014; Bredesen, submitted for publication). [/expand]
About Dale Bredesen
Dr. Bredesen received his undergraduate degree from Caltech and his medical degree from Duke. He served as Resident and Chief Resident in Neurology at UCSF, then was postdoctoral fellow in the laboratory of Nobel laureate Prof. Stanley Prusiner. He was a faculty member at UCLA from 1989-1994, then was recruited by the Burnham Institute to direct the Program on Aging. In 1998 he became the Founding President and CEO of the Buck Institute for Research on Aging, and Adjunct Professor at UCSF; then in 2013 he returned to UCLA as the Director of the Easton Center for Alzheimer's Disease Research.
The Bredesen Laboratory studies basic mechanisms underlying the neurodegenerative process, and the translation of this knowledge into effective therapeutics for Alzheimer's disease and other neurodegenerative conditions, leading to the publication of over 200 research papers. He is the Principal Investigator for the Alzheimer's Disease Research Center at UCLA. He established the ADDN (Alzheimer's Drug Development Network) with Dr. Varghese John in 2008, leading to the identification of new classes of therapeutics for Alzheimer's disease. His group has developed a new approach to the treatment of Alzheimer's disease, called Systems Therapeutics, and this approach has led to the first description of reversal of symptoms in patients with MCI and early Alzheimer's disease.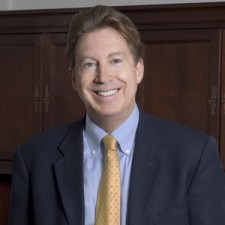 15.30 – 16.00
Refreshments
A short break for delegates to enjoy some refreshments.
Delegates get the chance to have their questions answered by our three speakers in the Q&A session.
'Feeding the brain: nutrition for bullet-proof neuroimmunity' will finish at 16.30
This Event is Over
This CAM Conference in collaboration with BANT is now over. To order the CPD accredited post-show downloads, please click the button below.