Saturday
3 September 2022, 155 Bishopgate, London
The IHCAN Conferences return for 2022 with a stellar line-up of internationally-recognised and respected speakers tackling the hottest topics in complementary and integrated health and nutrition.
Association and student discounts available

Members of professional associations and students save 10% at checkout
Expert speakers
We bring internationally-recognised experts in integrative health and nutrition to you.
CPD accredited
We apply for CPD accreditation from BANT, the NNA and the ANP for every event.
4.5 CPD hours (application pending)
A huge expo
The UK's leading product and service suppliers bring their special show-only offers and discounts exclusive to our attendees
Alzheimer's and cognitive decline are complex issues that need multiple-choice answers, not magic bullets. Neurology professor Dr Dale Bredesen, MD, author of The End of Alzheimer's, updates us on his nutrition and functional medicine-based approach that has been clinically proven to reverse cognitive decline and can easily be applied in an integrative health practice.
We're working hard to confirm the full schedule, but the event will start at 09.30 and finish at 16.30.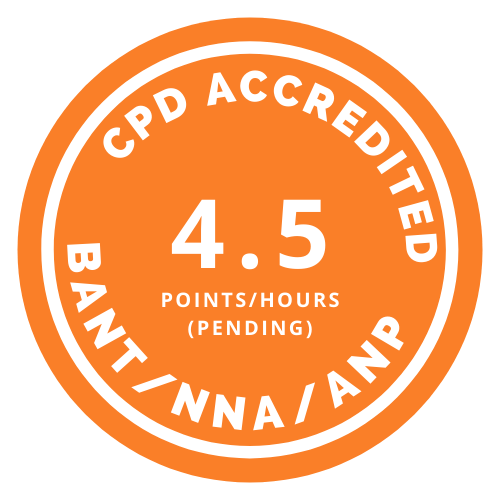 'Making Alzheimer's optional'
Dementia and Alzheimer's is now the leading cause of death in the UK after COVID. Yet, with a successful proof-of-concept trial, published prevention studies, and data from PET scans and spinal fluid analysis indicating 20 years of pathophysiology prior to a diagnosis of Alzheimer's disease, Dr Dale Bredesen's ever-evolving protocol gives practitioners an opportunity to make Alzheimer's disease optional.
This will require large-scale public health programs, early detection, and active prevention or earliest reversals, making late-stage conditions such as Alzheimer's and "mild cognitive impairment" uncommon.
Dr Bredesen will review studies to date showing that personalised, precision medicine protocols are the most effective at alleviating symptoms of cognitive decline, as well as addressing the pathophysiology of Alzheimer's disease and thus preventing progression of pre-Alzheimer's conditions to Alzheimer's disease.
About Dr Dale Bredesen
Dr. Bredesen graduated from Caltech and received his MD from Duke.  He served as Resident and Chief Resident in Neurology at UCSF, then was postdoctoral fellow with Nobel laureate Prof. Stanley Prusiner.  He was the Founding President of the Buck Institute for Research on Aging.
The Bredesen Laboratory studied basic mechanisms underlying the neurodegenerative process, and the translation into effective therapeutics for Alzheimer's disease, leading to the publication of over 220 research papers. He established the Alzheimer's Drug Development Network with Dr. Varghese John, leading to the identification of new classes of therapeutics for Alzheimer's disease.  His work led to the discovery of subtypes of Alzheimer's disease, followed by the first description of reversal of symptoms in patients with MCI and Alzheimer's disease, with a precision medicine protocol, and a recent successful proof-of-concept trial.  Dr. Bredesen is the author of two New York Times best sellers. He is currently a professor at UCLA.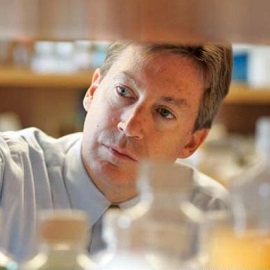 'Bad mouth – bad brain. The oral systemic link and the risk of Alzheimer's'
Gum disease exists in 40% of the adult population. The link between poor oral health and many chronic diseases, including Alzheimer's is becoming more established.
This lecture explores emerging concepts on oral bacteria, oral genomics, bacterial translocation and compromised barrier function at the mouth, gut and brain that can increase Alzheimer's risk.
Using a systems thinking approach based on the Bredesen protocol, It highlights how oral bacteria, oral gene variants and lifestyle combine to amplify risk. Filled with practical case study examples of these concepts and their application to patients.
About Pete Williams – M. Med. Sci, CSCS, IFM Certified Practitioner, Bredesen trained practitioner.
Pete is the founder of Functional Medicine Associates  London, with 20 years of experience applying Functional Medicine in clinical practice. Pete is increasingly interested in brain health, cognitive decline and neuroinflammation, with an interest in border control, genetics, microbiome and the "exposome". He recently developed a genetics panel and training for practitioners DNA Smile for periodontal disease risk and to better understand genes, bacteria and bacterial translocation on local and systemic health.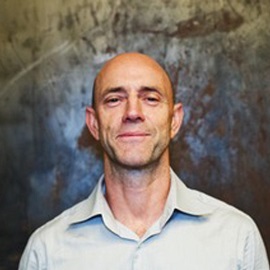 Exhibitors include:
Bio-Kult
EnteroMed
The Complementary Medical Association
Green People
Omega Diagnostics
Pharma Nord
The Really Healthy Company
Vitae Health Innovation
IHCAN magazine
All food served is gluten and dairy-free. 
We're confirming the exact menu for this year's event, but here's an example of last year's to give you a taste…
The Energiser Breakfast
Assortment of gluten-free breads, pickles, sea salt butter
Wood platter of charcuterie and breakfast cheeses
Gluten-free, vegan muesli and granola
Fruit greek yogurts, toasted seeds and chia seeds
Sliced seasonal fruit
Selection of freshly blended juices
Lavazza coffee, Taylor's English and herbal teas
The mid-morning break will have chef's choice savoury snacks and smoothies.
Lunch
Glazed orange and thyme chicken with roasted root vegetables
Roasted fillet of sea bass, niçoise salad, lemon oil
Vegan Thai red curry with cauliflower and potato served with sticky rice
Vegan caramelized apple and berry crumble with toasted seeds
The afternoon break will have the chefs choice of sweet bites and fruit smoothies.
COVID-19 information
Whilst we are all looking forward to returning to live events, we will still be taking precautions to ensure everyone at the event is safe. There will be extra cleaning in place, and hand sanitiser stations around the venue.
The venue will not have any restrictions in place; however, we will be keeping as much space between stands and seating areas as possible. Face masks are not a requirement put in place by the venue, but this is a personal choice for each individual.
Book your place
Places are limited and often sell out, so guarantee your place before it's too late.