Dr Elisabeth Philipps, Deanna Minich, PhD and Lisa Smith DipONT, mBANT, rCNHC - Virtual Event - 9 September 2023
The IHCAN Conferences return for 2023 with a stellar line-up of internationally-recognised and respected speakers tackling the hottest topics in complementary and integrated health and nutrition.
Members of associations and students save £££
10% discount for members of professional associations and students
Expert speakers
We bring internationally-recognised experts in integrative health and nutrition to you.
CPD accredited
We apply for CPD accreditation from BANT, the NNA and the ANP for every event.
4.5 CPD hours (application pending)
A huge expo
The UK's leading product and service suppliers bring their special show-only offers and discounts exclusive to our attendees
Although live education is back and more exciting than ever, we know how well-received online IHCAN education has been over the past 18 months, so that's why it's here to stay!
We've got world-class speakers and, thanks to a bespoke bit of techno-wizardry, you'll enjoy a virtual expo featuring specialist practitioner suppliers as well as short break-out sessions and online networking.
We welcome back nutrition scientist, educator and author, Dr Deanna Minich, with her talk 'The Pauses of Life: Natural Nutrition and Lifestyle Solutions for Replenishment'.
Dr Minich joins Dr Elisabeth Philipps, PhD, clinical neuroscientist and functional medicine practitioner who runs a health consultancy specialising in nutritional neurology. She was a headliner at our September 2021 event where she spoke on the endocannabinoid system and the gut-brain axis.
Have you ever considered that your clients who just can't stick to your weight loss protocol may have an eating disorder – or they may be neurodiverse, and completely unable to register true hunger or satiety? Nutritional therapist Lisa Smith is breaking new ground in this area, combining an appreciation of neurodiversity with genetic testing that can identify a client's unique nutritional needs – which if not fulfilled, no amount of therapy will help. Lisa will explain her approach and how her work with Brain Mapping has led to a deeper understanding of clients' often tangled relationship with food.

How is it different to the IHCAN Conference Webinars?
Using a brand new, bespoke, virtual conference and expo platform, the IHCAN Conferences Virtual Event is a whole-day event with multiple live sessions and a virtual exhibition – bringing the "in-person" conference experience direct to your device.
How does it work?
We're using a bespoke virtual conference and expo platform – you don't need to  download any additional software and it will work on every device.
It works best on Google Chrome or Mozilla Firefox and we recommend you make sure your browser is up-to-date.
Alternatively, for mobile there's a simply app to download.
We'll send you access details two weeks before the event.
Full schedule
10.00 – 11.00: Lisa Smith mBANT, rCNHC – 'Essential Clinical Considerations When Working with the Neurodivergent Client'
11.00 – 12.00: Assorted breakout sessions
12.00 – 13.00: Lunch
13.00 – 14.30: Dr Elisabeth Philipps – 'Supporting Your Glymphatic System for Better Brain Health'
14.30 – 15.00: Break
15.00 – 16.30: Deanna Minich, MS, PhD, CNS, IFMCP – 'The Pauses of Life: Natural Nutrition and Lifestyle Solutions for Replenishment'
16.30: Finish
4.5 CPD hours (application pending)
'The Pauses of Life: Natural Nutrition and Lifestyle Solutions for Replenishment'
The natural trajectory of hormones in one's lifespan is higher levels earlier in life with declining levels in mid-life. Often, the word "pause" is applied to these various hormonal declines, such as with adrenopause (DHEA, cortisol), andropause (testosterone), perimenopause and postmenopause (estrogen, progesterone), and even a newer-defined term, melatonipause (melatonin). Lower amounts of these hormones, either by themselves or in combination, may be associated with greater risk of chronic diseases associated with aging, such as dementia, heart disease, type 2 diabetes, and osteoporosis. In this presentation, learn about the health implications of these hormonal declines relative to disease, aging, and wellness, along with natural dietary, nutritional, and lifestyle strategies to assist will filling the gap in later life as these hormones recede.
About Deanna Minich, MS, PhD, CNS, IFMCP
Deanna Minich, MS, PhD, CNS, IFMCP is a nutrition scientist, educator, and author, with over twenty years of experience in academia and in the natural product industries, currently serving as Chief Science Officer at Symphony Natural Health. She has been active as a functional medicine clinician in clinical trials and in her own practice (Food & Spirit™). She is the author of six consumer books on wellness topics, four book chapters, and over fifty scientific publications. Through her talks, workshops, groups, and in-person retreats, she helps people to transform their lives practically and artfully through nutrition and lifestyle. Visit her at: www.deannaminich.com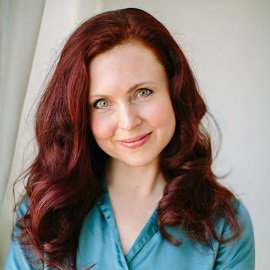 'Supporting Your Glymphatic System for Better Brain Health'
Promoting healthy detoxification pathways in our body by supporting the lymphatic system, liver, gut, gut microbiome, kidney and lungs is important in any functional medicine programmes. But there is now mounting research identifying a separate vital detox system in your brain – the glymphatic system, which is a macroscopic waste clearance system that promotes efficient elimination of metabolic waste from the central nervous system. Several neurological diseases are now known to present with accumulated metabolic waste in the brain from reduced detoxification capacity placing the glymphatic system and brain detoxification at the heart of any brain health functional medicine programmes.
Dr Elisabeth Philipps, a clinical neuroscientist who specialises in neurodegenerative diseases and the endcocannabinoid system, will discuss the brain glymphatic system and how to support the process of brain detoxification. She will review the latest research and cover:
Neurotoxins and metabolic waste – their link to neurodegenerative diseases.
The role of the glymphatic system (a unique system of perivascular channels) in brain cell detoxification and maintaining a healthy brain.
Functional medicine approach to supporting the glymphatic system in brain detoxification through nutrients and lifestyle.
About Dr Elisabeth Philipps
Dr Elisabeth Philipps is a clinical neuroscientist and functional medicine practitioner who runs a health consultancy specialising in nutritional neurology, the endocannabinoid system and phytocannabinoids including CBD and medical cannabis. She is founder of the Bliss Programme™, a personalised medicine approach to supporting the endocannabinoid system in chronic health conditions. Dr Elisabeth also provides education, food supplement development and cannabinoid medicine consultancy services to clinicians and businesses.
You can connect with Dr Elisabeth via www.drelisabethphilipps.com instagram – @drelisabethphilipps Linked In – Dr Elisabeth Philipps Twitter – @drphilipps
'Essential Clinical Considerations When Working with the Neurodivergent Client'
Our brains take care of our thoughts, actions, moods and movements, regulating our bodily functions and allowing us to understand and integrate all the information coming through our different senses and plan our everyday lives accordingly. We know what we eat (or don't eat) can have a major impact on the way we feel, think and act, and thanks to new and ever-emerging research, we also know that fuelling the brain correctly can play a crucial role supporting ADHD and autistic clients.
It is now stated that 20% of us are neurodivergent, and yet many nutritional professionals are not trained  to work effectively with this community. Having an awareness and understanding of the challenges neurodivergent clients can face is essential, as when not identified and acknowledged, these challenges could mean we never really 'see or meet' the client as they often hide behind a mask to help to navigate the neurotypical world they live in, meaning we may only ever see the 'non-compliant' client.
Many neurodivergent clients will present as being either underfed and undernourished, or overfed and undernourished, with nutritional imbalances accruing due to individual eating behaviours, often associated with poor interoception or hypersensitivity. This training will discuss interoception and hypersensitivity which if left unaddressed can add the fuel which continues to drive the many co-existing conditions neurodivergent clients also frequently presents with, including anxiety, depression, poor stress resilience and insomnia, as well as restrictive and binge /over-eating etc.
About Lisa Smith mBANT, rCNHC
Lisa Smith
, a co-founder of NEDDE Training, is a BANT Reg Nutritionist specialising in functional nutrition. Her person-centred approach revolves around prioritising the individual client and their unique needs, and not focusing upon predefined protocols for presenting diagnoses or labels. Beyond conventional dietary guidelines, Lisa takes into account various factors such as the client's internal and external environment, genetic predispositions, and lifestyle, in order to uncover elements that may impact their overall physical and mental well-being.
With over a decade of collaboration with the psychotherapist and eating disorder specialist Bernie Wright, and more recently with the National Centre for Eating Disorders (NCFED), Lisa has gained extensive expertise encompassing a wide range of eating behaviours. She possesses a deep understanding of how neurodivergence can influence these behaviours, providing her with valuable insights in her practice. Lisa also holds a senior lecturer position at the College of Naturopathic Medicine (CNM), sharing her knowledge with aspiring professionals.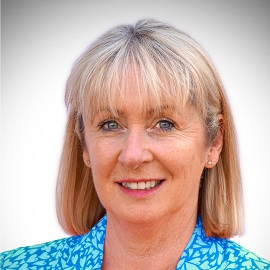 Breakout sessions:
A selection of short break-out sessions on a variety of topics – take your pick! But don't worry if you want to watch more than one, you'll receive the recordings for every session after the event:
'Mould Illness and Mycotoxins' Alex Manos, hosted by Healthpath
In this webinar, Alex will discuss signs and symptoms of mould related illness, the testing options, and some of the important therapeutic considerations including diet, supplements and lifestyle.
–
'Diving into the Bile Acid Protocol: The Bile-Microbiome Axis and Strategies to Support' Alicia Galvin MEd, RD, LD, IFNCP, hosted by Microbiome Labs
The importance of bile in digestive health.
Review bile physiology and function.
Describe the role of Bile Acids in gut health and signalling.
Explore the microbiome's influence in bile function and health.
Discuss strategies to support the bile-microbiome crosstalk.
Exhibitors
Demand for "stands" is high and we're adding new companies as fast as we can organise virtual space, so keep checking back.
HealthPath Pro – Bronze Sponsor
IHCAN magazine – Exhibitor
Not been to a virtual event before? Here's a snippet from our event in February 2022. 
Book your place
Secure your place at the virtual event of the year! Places include three expert speakers, break out sessions, access to the virtual expo and ALL the downloads sent to you after the event